Bantam Female and Midget Elite Female Coaching Position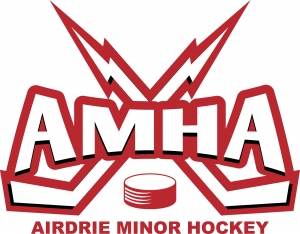 Airdrie Minor Hockey Association is excited to offer a coaching position for our Bantam Female and Midget Elite Female teams. The successful candidate will lead all aspects of coaching during the competitive season. This position includes both on and off-ice activities and the coaching responsibilities include, but are not limited to:
Appointing Coaching staff

Team selection (full-time roster and affiliate players)

Develop a yearly plan and consistently assess progress

Proactively plan and conduct purposeful practices

Develop individual and team skills while fostering personal growth and development of all athletes

Manage 2-3 on-ice sessions per week plus dryland sessions

Attend ALL scheduled games as scheduled by the league

Attend out of town tournaments and provincial playoffs

Be required to work within the policies and procedures of AMHA

Candidate must complete a police criminal check (vulnerable sector check)

Requirements
AMHA prides itself on providing skilled coaches to our athletes and as a result, all coaches are expected to have a minimum:
NCCP Development 1

Checking Skills

Respect in Sport certification

Coaching experience

Experience playing at Bantam level or higher
If you do not currently possess these certifications you will be required to complete them prior to the season start. (November 1st)
Applicants should be self-motivated, possess strong leadership and organizational skills, be resourceful, work well in a team environment and be able to motivate team staff and players. Preference will be given to applicants with knowledge and experience in coaching female athletes, skill development offensive tactics, defense strategies, system play, and bench management.
The Midget Elite Head Coach Position includes:
Paid Honorarium (head coach)

Transportation, hotels,

and

meals for travel games

Reimbursement for required coaching clinics and supplemental clinics/seminars

On-Ice support

Dedicated and consistent practice schedule

Athlete development Supports

including

off-ice fitness expertise, nutrition advice,

and

education athlete mental strength training
How to apply:
To apply for this position please submit your coaching resume and cover letter that includes you coaching philosophy to director@airdrieminorhockey.com.
This posting will remain open until a suitable candidate is found.
About Airdrie Minor Hockey Association
Airdrie Minor Hockey was incorporated as a not for profit Minor Sports Association in 1983. We have grown rapidly in size, just like our city has since that. In 2000 we had under 400 players and in 17 years our number has reached a whopping 1490 registrants from Midget AAA to Mighty Mites. By 2017 we had over 1600 athletes register and over 500 volunteers.
Airdrie Minor Hockey is proud to be one of the only associations in Alberta who mandates Fair Play. We believe that all players should be allowed to experience all situations and develop throughout the season and do best do that we require our coaches to follow the philosophy of All Players-All Lines-Every Opportunity.
For more information on our organization please visit www. Airdrieminorhockey.com
Contact Details
Organization: Airdrie Minor Hockey Association
Contact: AMHA
Email: airdriehockey@telus.net
Phone: 4039122680
Application Deadline
September 01, 2018
---