Order of Merit
A maximum of two (2) awards presented in each category, annually, to recognize exceptional leadership and distinguished service to amateur hockey in Alberta for ten (10) years or more. Awards may be presented in the categories of Administration, Coaching/ Development, and Officiating. Whether as a Team Official, Official, or Administrator (team executive member, minor hockey association executive member, Hockey Alberta volunteer, league executive member), recipients will have dedicated significant effort, time, and leadership to growing and/or developing amateur hockey, not only in their own community, but across the Province.
Administration - Tania Horseman, Horse Lake Minor Hockey Association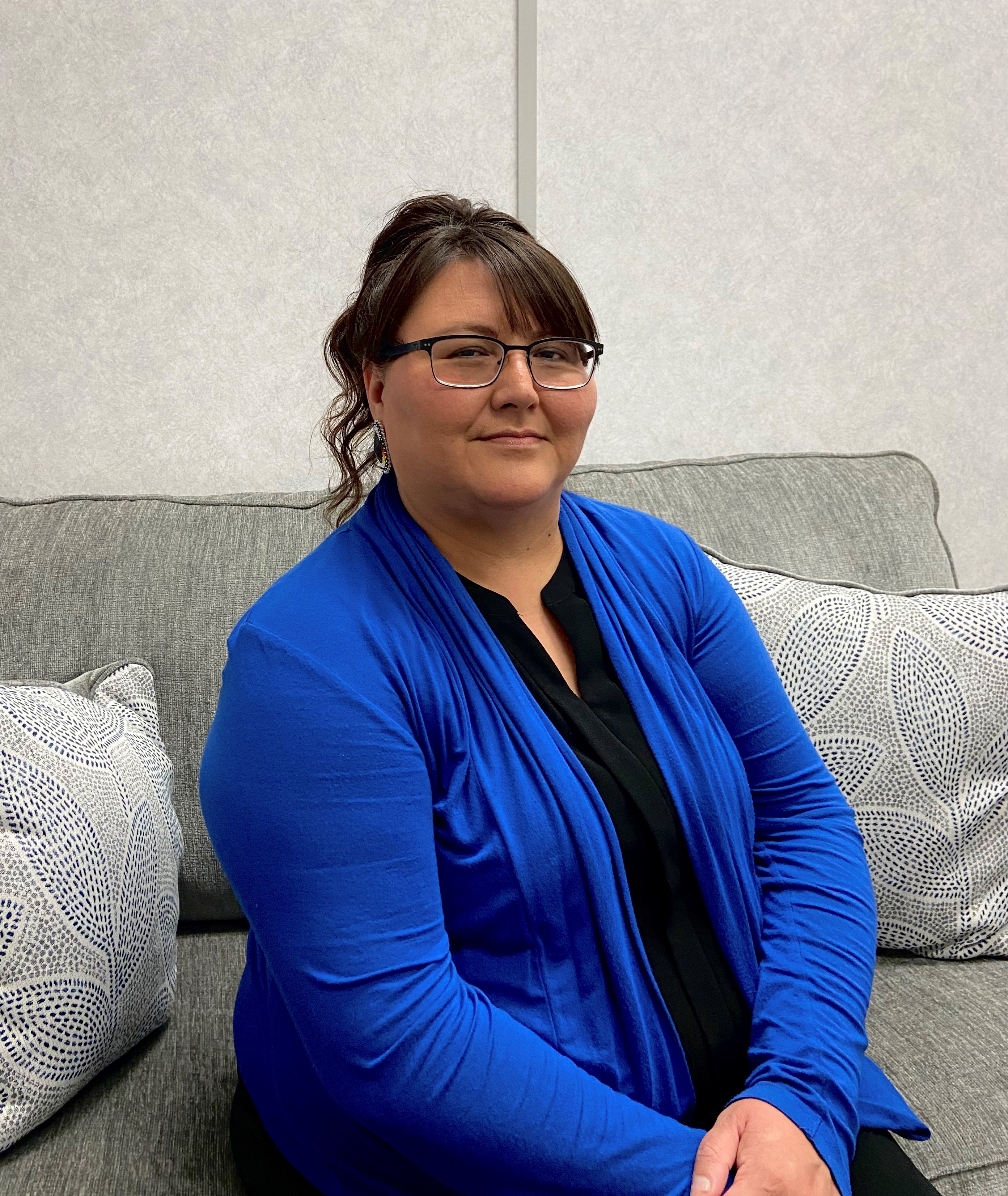 Tania Horseman is the president of Horse Lake Minor Hockey Association, serving in that role for more than 10 years. In addition to her president's role, Tania has been team manager for teams at the Midget and Peewee levels, as she had one child playing at each level. Tania has worked countless hours, to finish up whatever paperwork is required. She even helps with rides to and from games and practices, or with fuel and meal money. In addition to her work with Horse Lake minor hockey, Tania also sits on All Peace League board as Bantam commissioner.
.
.
---
Administration - Michael Tymko, St. Albert Minor Hockey Association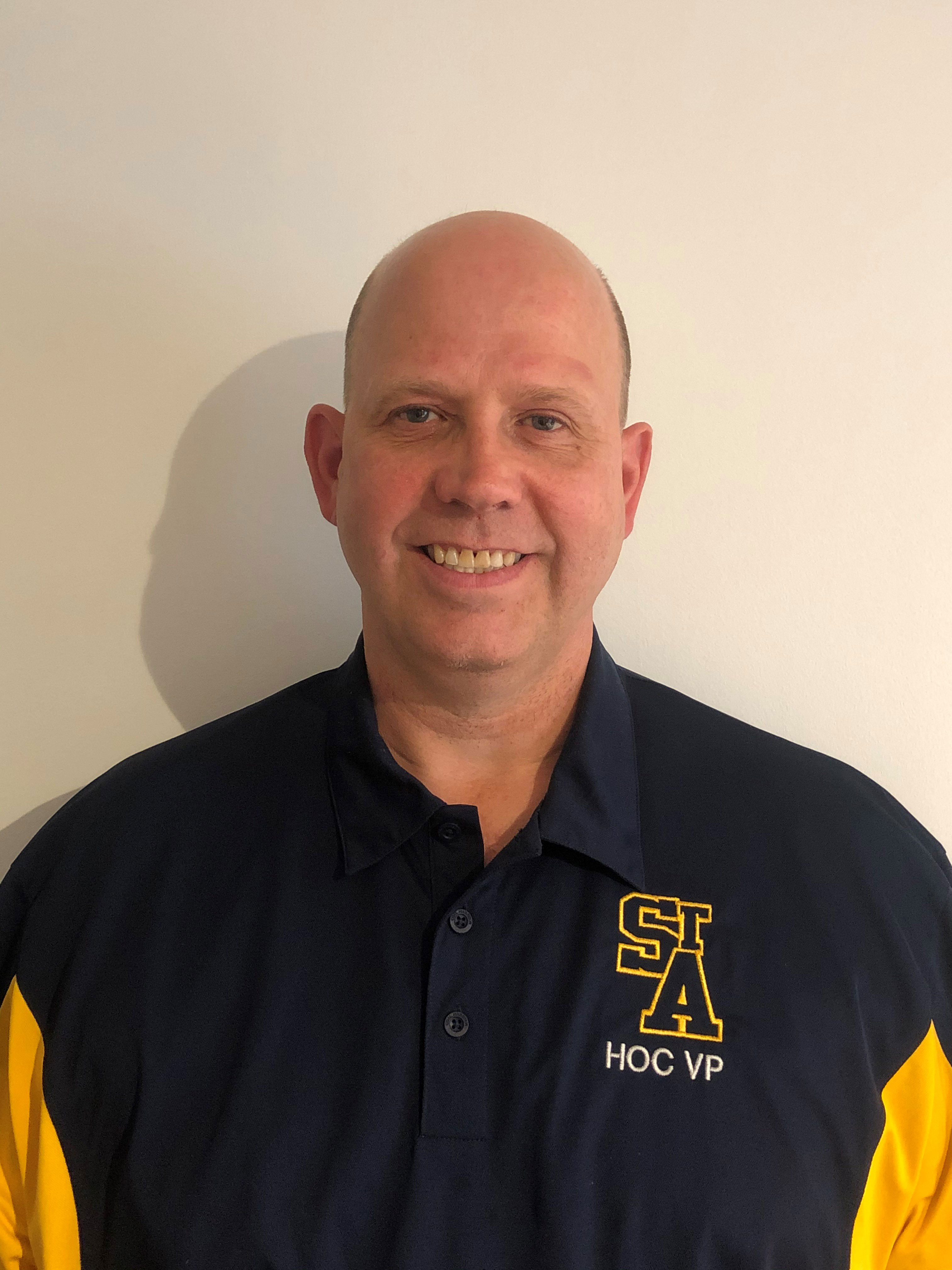 Michael has been with St. Albert Minor Hockey Association for more than 10 years, starting as Peewee Director and moving to Vice President of Hockey Operations. Michael watches games at all levels, talks to all the kids about wearing our brand, and encourages them the play hard and enjoy the game. He attends Hockey Edmonton and Hockey Alberta meetings, bringing a wealth of information from those meetings. During Minor Hockey Week, he volunteers dozens of hours running one of the venues. Michael is committed to improving and bettering St. Albert's programs to help the players develop.
.
.
---
Coaching/Development - Fran Gow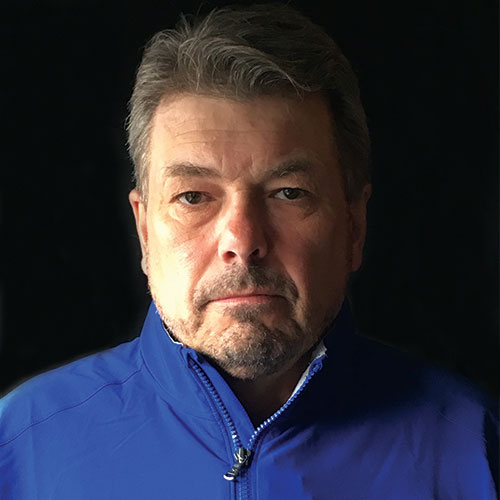 Fran Gow is the Coach Mentor in Hockey Development for Hockey Alberta, a role he has held for six years. As a Coach Mentor, Fran is leading instructor at coach clinics across the province, and shares his knowledge with coaches of all levels, and even speaks at sessions for on-ice officials to help them understand the perspective of hockey bench staff.
Fran's credentials are impeccable, including: Master Mentor High Performance 1, Master Field Evaluator High Performance 1, NCCP High Performance 1 Certified, Hockey Canada Speak Out, NCCP Theory 3, Master Facilitator (NCCP program), and Hockey Canada Course Conductor (Checking, Coach 1, Coach 2, Development 1). He has also been a mentor coach in Hockey Alberta's High Performance 1 program for 10 years, and was a Mentor Coach at the Alberta Cup (2006-10)
Fran brings an impressive career resume to his mentor role. He is one of only three coaches in the history of the Alberta Junior Hockey League to coach 1,000 regular season games with the Fort McMurray Oil Barons (1992-2000, 2007-09), Grande Prairie Storm (2000-07), and Drayton Valley Thunder (2009-13). He won three AJHL championships - Fort McMurray (1997, 2000) and Grande Prairie (2004) - including leading the Oil Barons to the national championship in 2000.
More recently, Fran has served as the AJHL's Vice President of Hockey Operations and returned behind the bench in 2019-20 as head coach of Sherwood Park Kings Midget AAA team.
---
Coaching/Development - Rick Swan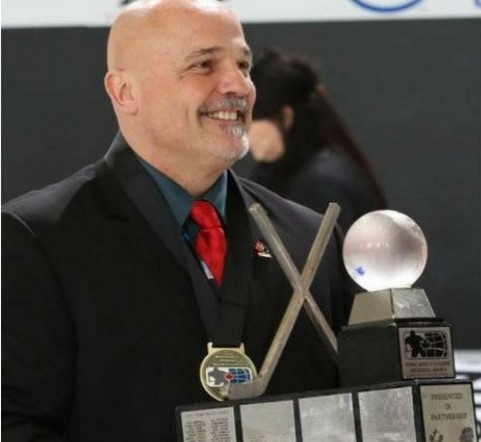 Rick Swan has been the head coach and general manager of the Bonnyville Pontiacs for the past eight years. He is the winningest coach in franchise history and has been nominated three times as the Alberta Junior Hockey League coach of the year, winning the award in 2015-16. He was also a nominee as the Canadian Junior Hockey League's Most Outstanding Coach the same season. Rick finds his reward in coaching by helping athletes not only exceed their potential but also assisting them in achieving their on and off-ice goals.
Rick has brought his extensive experience to Hockey Alberta as both a Coach and a Coach Mentor. In addition to his work with the Pontiacs, his recent coaching experiences include:
2019, head co-coach, Team AJHL, Junior Club World Cup in Sochi, Russia (silver medal)
2018, head coach Team Canada West, World Junior A Challenge (bronze medal)
2017, assistant coach Team Canada West, World Junior A Challenge (gold medal)
2017, head coach Team West, CJHL Top Prospects Game
2016, assistant coach/ video Team Canada West, World Junior A championship
About Rick Swan:
"Hockey is more than what occurs on the ice and it is an amazing vehicle to teach life lessons. Making sure the players take away experiences and lessons from the game so that they will become a more responsible and confident person later in life has to be the number one goal for coaches at any level."
Rick Swan
Administration - Chris Hurley (Edmonton)
Chris Hurley has overseen the operations of the Noralta Junior C hockey league out of Edmonton for 19 years.
Working with his wife Wendy and another couple, Chris has served as president and registrar for the league. The goal is to provide graduating Midgets with a place to play junior hockey when Junior A or B is not an option. The league consistently has operated with 12 teams, and had 13 this year.
Coaching/Development - Bobby Fox (Medicine Hat)
Bobby Fox has been involved in coaching and development for approximately 15 years at various levels across the province.
Most recently, Bobby was the head coach with the Team Alberta U16 male squad at the Canada Winter Games. Team Alberta captured the bronze medal, concluding the tournament with a convincing victory over Manitoba.
Bobby's involvement with Hockey Alberta has also included working at the Alberta Cup in 2014, 2015 and 2019 Alberta Cups. He was the head coach of Team Alberta in 2015, winning the gold medal at the Western Canada Challenge Cup. And he also worked with Hockey Canada in the U17 program as an assistant coach.
At the junior level, Bobby has worked with the Medicine Hat Tigers for the past three seasons, as assistant coach and then director of player of personnel. He was also associate coach and assistant general manager with the Okotoks Oilers of the AJHL.
Bobby also spent more than a decade on the bench with several minor hockey associations at the Bantam AAAA and Midget levels, including leading Calgary's Southeast Minor Midget AAA Rangers to the Sutter Cup, the south Championship of the Alberta Minor Midget Hockey League.
Coaching/Development - Ally Bendfeld (Innisfail)

Ally Bendfeld's 29-year hockey career has included many milestones, including being a player in the first ever female hockey tournament at the Alberta Winter Games in 1994.
In university, as a member of the Augustana University College Vikings, Ally played in the inaugural season of the ACAC women's hockey league and received all star honours for her play that year.
Next, Ally transferred to the University of Alberta to pursue her bachelor of education. While there, she played for the University of Alberta Pandas. In her 3 years with the team, the Pandas experienced 3 undefeated seasons and captured 3 national championships.
As a coach, she has been an assistant coach with the Red Deer Sutter Fund Female Midget AAA and head coach of the Red Deer Sutter Fund Female Bantam AAA Team. She has also volunteered with Hockey Alberta for the last 15 years. Ally has coached teams in the Alberta Challenge Cup, Alberta Winter Games, was a coach mentor at the 2016 Alberta Winter Games, and an assistant coach with Team Alberta at the 2014 U18 national championships where Team Alberta won a bronze medal.
Most recently, Ally was the video coach for the gold medal winning Team Alberta U18 female squad at the 2019 Canada Winter Games in Red Deer. The team defeated BC in the semi-finals and then Quebec in the final event of the games.
---
2018 Recipients: Brenda Dyck (Edmonton), Debbie Northcott (Caroline)