Coach of the Year
One award presented annually to a coach who has made an outstanding contribution to amateur hockey during the current season. The recipient will have obtained all necessary certifications, operated his/her team over and above the minimum guidelines and standards set out by Hockey Alberta, provided a fun and safe learning environment for the players, and made an outstanding contribution to the community through the team.
Coach of the Year: Chad Huseby
Chad Huseby goes the extra mile to combine a positive experience and development to grow players on and off the ice to make better individuals for the community. Head coach of the Red Deer Minor Hockey U11 B Flyers, Chad was a positive role model and brought out the players and parents love of hockey while making life-long memories. After a tragic incident occurred with the team's head coach, Chad acted as support to the players and coaching staff to help guide them through the season. Often dressing up in a costume, Chad made the season fun and engaging for every player.
Jason Michaud (Strathcona)
Jason Michaud has been involved in minor hockey for over eight years. He spent the 2021-22 season coaching the Strathcona 505 Warriors. As a coach, Jason gets to know each player, hones in on their specific needs and works to develop the player from there. He focuses on developing each player individually, so they can develop as a team.
However, it is Jason's ability to develop the players off the ice that makes him an outstanding coach. Going above and beyond for each kid, Jason focuses on developing the human first and uses hockey as a vehicle. He models and teaches vale's like hard work, good sportsmanship and helping each other. He helps players improve as hockey players and as people by encouraging and creating opportunities for them to positively contribute to their community.
Mike Lees (Edmonton)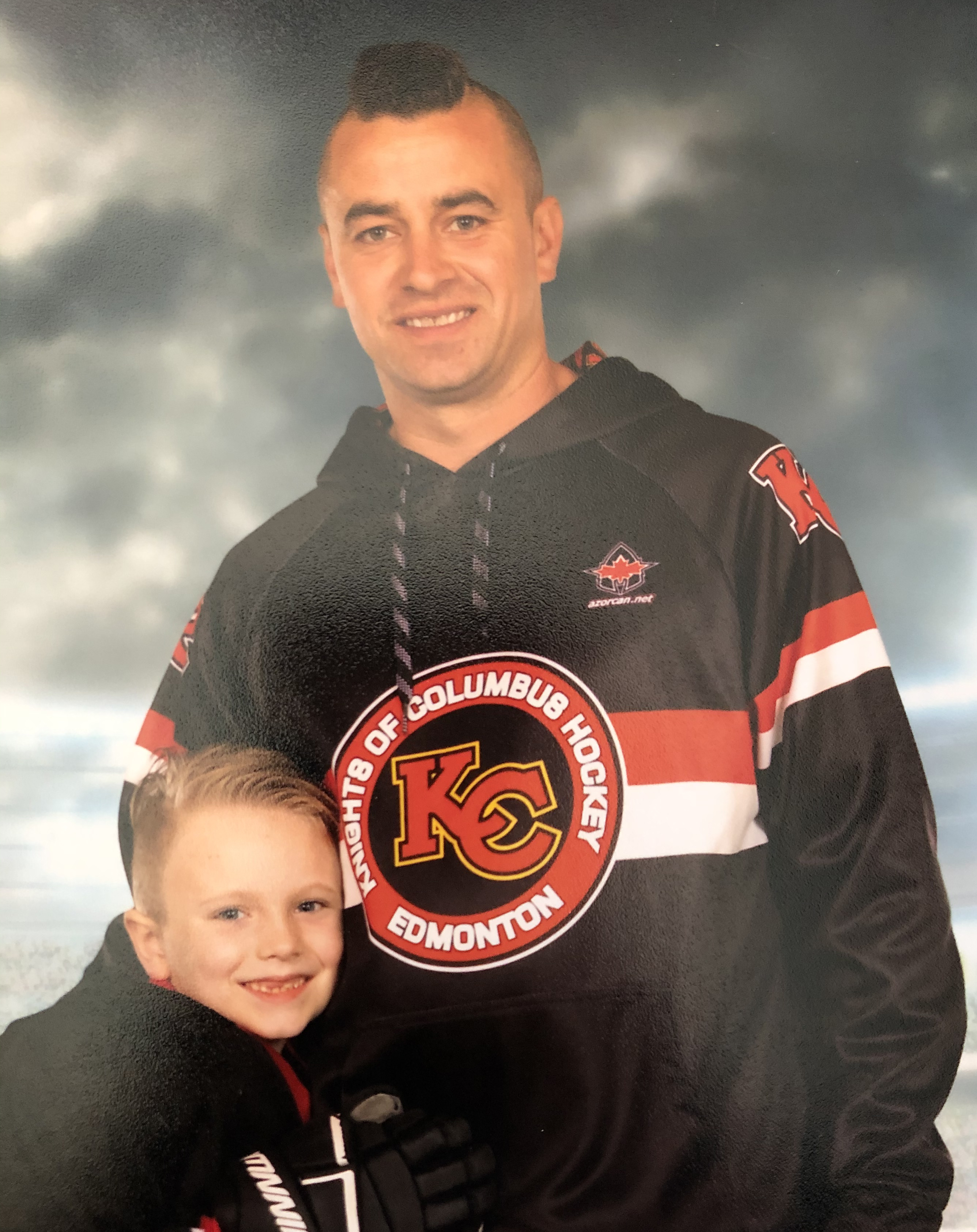 Mike Lees was the head coach of Hockey Edmonton's KC St. Matthew Thunder Novice team and an assistant coach in the Timbits program last season - his ninth season coaching hockey in Edmonton. He has also coached little league softball, volleyball, and soccer in previous years.
It was a challenging season for the Novice Thunder off the ice, as one of their team members, Nate, died. While Nate was sick, Mike and his wife Kristina encouraged the whole team to come together, including attending the funeral as a team where Mike also spoke.
Mike enjoys building the lasting relationships with the players that are created through coaching. He builds confidence in the athletes and helps them see themselves in a positive light, where every member of the team has value, regardless of strengths and weaknesses. He takes the time to go around the room, and have a brief, personal interaction with each athlete, letting them know they are important to the coach and achieving the team's common goals.
About Mike Lees:
"Coach Mike has been an amazing coach this entire season. It has been awesome to watch the team's skills take off. He makes practices so fun that the kids probably don't even realize the skills that they are learning."
- From his nomination form.
"As Head Coach for the KC St. Matthew Thunder Novice team, Mike Lees went above and beyond what could have been expected. Mike made a difference for every player on this team. He navigated the difficult circumstances this team encountered with class and compassion."
- KC St. Matthew President Andrew Westervelt
Kent Beagle (Rimbey)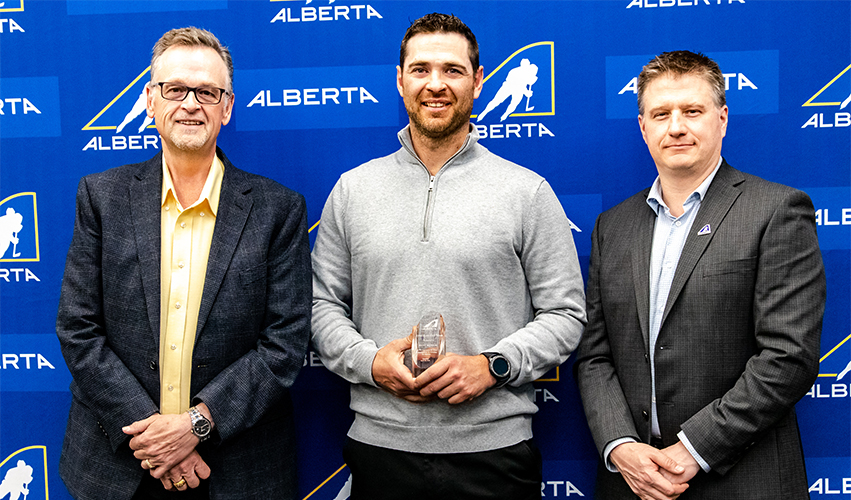 Kent Beagle has worn multiple hats each year - coaching a team, running clinics, and assisting other coaches with practice plans and drills. He has also served on the Rimbey Minor Hockey Board for more than 8 years, as coach liaison, or in player development or manager assistance.
In 2018-19, Kent coached the Rimbey Atom A Tier 3 Red Team. In his nomination, it was noted that it was "an absolute treat to watch the kids and watch how awesome of a coach Kent is, helping kids develop and showing them on the board if they made a mistake or even a positive he would show the kids to help them see it. His countless volunteer work has made our association an awesome one to be a part of and help wherever it is needed."
Kyle McLaughlin (Canmore)