2021 Indigenous Hockey Summit
The 2021 Indigenous Hockey Summit, ran virtually on August 27-28, beginning with a keynote panel on August 27 featuring Theo Fleury, Wacey Rabbit, Wacey's father, Marvin Yellowhorn, and Jordan Courtepatte.
Hockey Alberta, in partnership with the Indigenous Sport Council of Alberta, is running this virtual summit to gather hockey leaders from around the province to continue the growth of the game in Indigenous hockey communities, and allow for networking and sharing best practices.
The Indigenous Hockey Summit kicked off on the evening of Friday, August 27 with a keynote discussion. Training sessions and clinics followed on Saturday, August 28, with three streams: MHA administration, coaches, and officials.
---
Keynote Speakers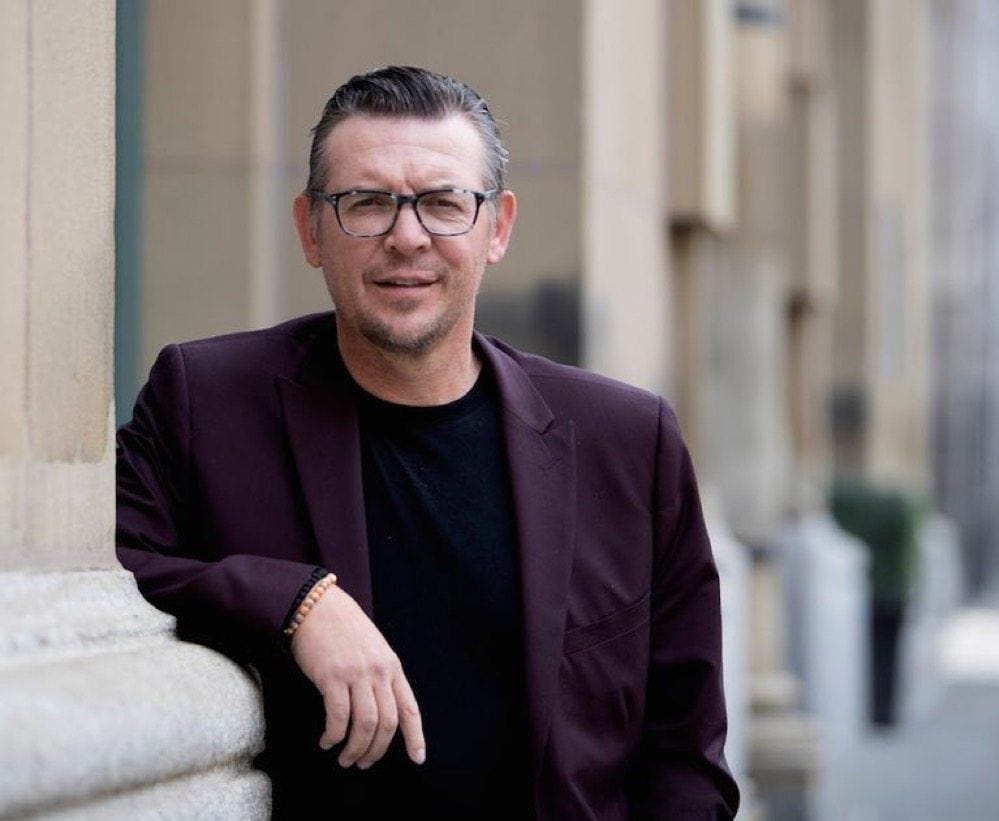 Theo Fleury is perhaps best known for his time on the ice. But off the rink, his life once carried the markings of a troubled childhood, abuse and coping with emotional pain through addictive and self-destructive behaviours.
Today, Theo defines himself as a victor over trauma and addiction, and a facilitator to those still trying to find their way. His best-selling books, Playing with Fire and Conversations with a Rattlesnake, encourage open sharing and provide practical tools that people seeking help can personally use. These tools are also useful to those who want to lead a productive conversation, called "Real Conversations", with anybody else experiencing trauma.
Each time Theo shares his message, he invests himself unreservedly for one single purpose: to help. Theo's talks inspire leadership, teamwork and resilience, and they are never short on entertainment value as well. It is never too late for positive reinvention, and Theo's dynamic storytelling might be just the inspiration you need to finally confront life's challenges head-on.
Theo has been awarded the Canadian Humanitarian Award and the Queen's Jubilee Medallion. He is a Siksika Nation Honorary Chief and recipient of the Aboriginal Indspire Award. He also holds two honorary doctorates – one in Science from the University of Guelph-Humber for outstanding contributions to the mental health of Canadians, and another in Laws from Brandon University for his work in combating child abuse and promoting healing and recovery.
Today, Theo is a healthy, motivational and successful agent of change. He is committed to daily transformation through personal growth, mindfulness and new action, and his compassionate spirit allows others to feel safe and whole by experiencing his vulnerability.
Theo is skillfully adept at inviting audience self-reflection during his many speaking events by creating safe environments for guests to share their own "Me Too" experiences. Without controversy or blame, Theo focuses on helping and leading others down a path of healing.
---
(Bio taken from the National Speakers Bureau)
Wacey, a member of the Kainai First Nation, played all of his minor hockey in Alberta before moving on to the Western Hockey League, where he played for the Saskatoon Blades from 2002-06, serving as team captain for the 2005-06 season. He was drafted by the Boston Bruins in 2005, and after a brief stint with Boston's American Hockey League affiliate Providence Bruins, he returned to the WHL, and was traded to the Vancouver Giants, whom he would go on to win the 2007 Memorial Cup with. Wacey also suited up for Team Alberta (the first Indigenous hockey player to do so) at the 2003 Canada Winter Games, helping the team to a gold medal.
Though he would never go on to play in the NHL, Wacey has played professional hockey ever since, and his career has taken him all over the world, with stops in Norway, the Asia League, Italy, the Czech Republic, Romania, and more. He is currently a player and Assistant Coach with the Jacksonville Icemen of the East Coast Hockey League, and served as captain this past season.
Wacey still calls Alberta home during the offseason, and serves as a mentor to Indigenous youth and young adults, and is currently and ambassador for the Indigenous Sport Council of Alberta. He also recently started his own hockey school, and spearheaded the WR20 Power Skills on Ice Hockey Development program, so that he can continue to give back to the hockey community.
Marvin, a member of the Piikani First Nation, has been involved in hockey for most of his life as a player, parent, and volunteer.
He helped his son, Wacey, navigate his hockey career from the grassroots level, all the way to his professional career.
Marvin has also been a volunteer or committee member in a number of roles. He was a Southern Alberta rep for the Alberta Indian Hockey Association, he coordinated the Treaty 7 Minor Hockey Playoffs, founded the Treaty 7 Winter and Summer Games under the Alberta Sports Council, helped run the Ted Nolan Hockey School, and helped coordinate the Treaty Hockey Summit.
Hailing from the Enoch Cree Nation, Jordan grew up in Edmonton, AB and began playing minor hockey at age ten before moving on to play Junior 'A' in the British Columbia Hockey League, post-secondary at the Northern Institute of Technology (NAIT), and in the Central Hockey League for the Rio Grande Valley Killer Bees in Texas.
After a short stint in Texas, Jordan was involved in a car accident that caused a severe back injury, ending his playing career, which sparked him to begin mentoring with youth in Enoch, working in the Recreation Department and developing programs for the youth. He ran hockey camps and began coaching in Native hockey tournaments, quickly learning that Enoch is an amazing hockey community with an abundance of gifted athletes that love the game.
Jordan also witnessed barriers that prevented many Enoch youth from playing organized hockey, and researched ways of getting them involved in organized hockey, which led him to create the Enoch Cree Hockey Association. With the support of his community, help from board members, the Maskwacis Minor Hockey Association, and members of the hockey community, the Enoch Cree Hockey Assoication accomplished its goal of bringing minor hockey back to Enoch. The Association has given Enoch youth the opportunity to play organized hockey, represent their Nation, and bring the community together through the game of hockey.