Player of the Year
One award presented annually to a player who has achieved significant achievements, performances and contributions within amateur hockey during the current season. The recipient will have attained high levels of achievement both personally and with the team. S/he will have acted as an outstanding role model and displayed leadership qualities for his/her team as well as for other players within the community by helping to grow and develop the game while ensuring a fun and safe learning environment for all players.
Player of the Year: Ryley Budd
Ryley Budd wanted to give back to the sport that has provided him with a lifetime of memories. The 15-year-old goaltender with the Calgary Northstars of the Alberta Elite Hockey League (U15AAA) undertook a fundraising effort in partnership with EnerCorp. The fundraiser – to send a goalie with HEROS Hockey to Ontario for his first tournament – was based on the number of saves he made and shutouts he earned during the regular season ($1 per save, $10 per shutout). Ryley totaled 686 saves and two shutouts, to raise $700. When EnerCorp learned about HEROS Hockey and Ryley's plans for the money, EnerCorp raised the total to $5,000 and those funds helped send the entire HEROS hockey team to the Ontario tournament.
Nikolas Michaud (Strathcona)
During the 2021-22 season, Nikolas created a fundraising initiative called "Saves for SMS" to raise awareness for Smith Magenis Syndrome (SMS). He was inspired by his sister, who has SMS, and wanted to use his skills as a goaltender to give back. Nikolas began collecting pledges for every save he made during the month of February. Through the initiative, Nikolas educated his teammates on SMS and encouraged them to give back to their community.
Elise Hugens (Sherwood Park)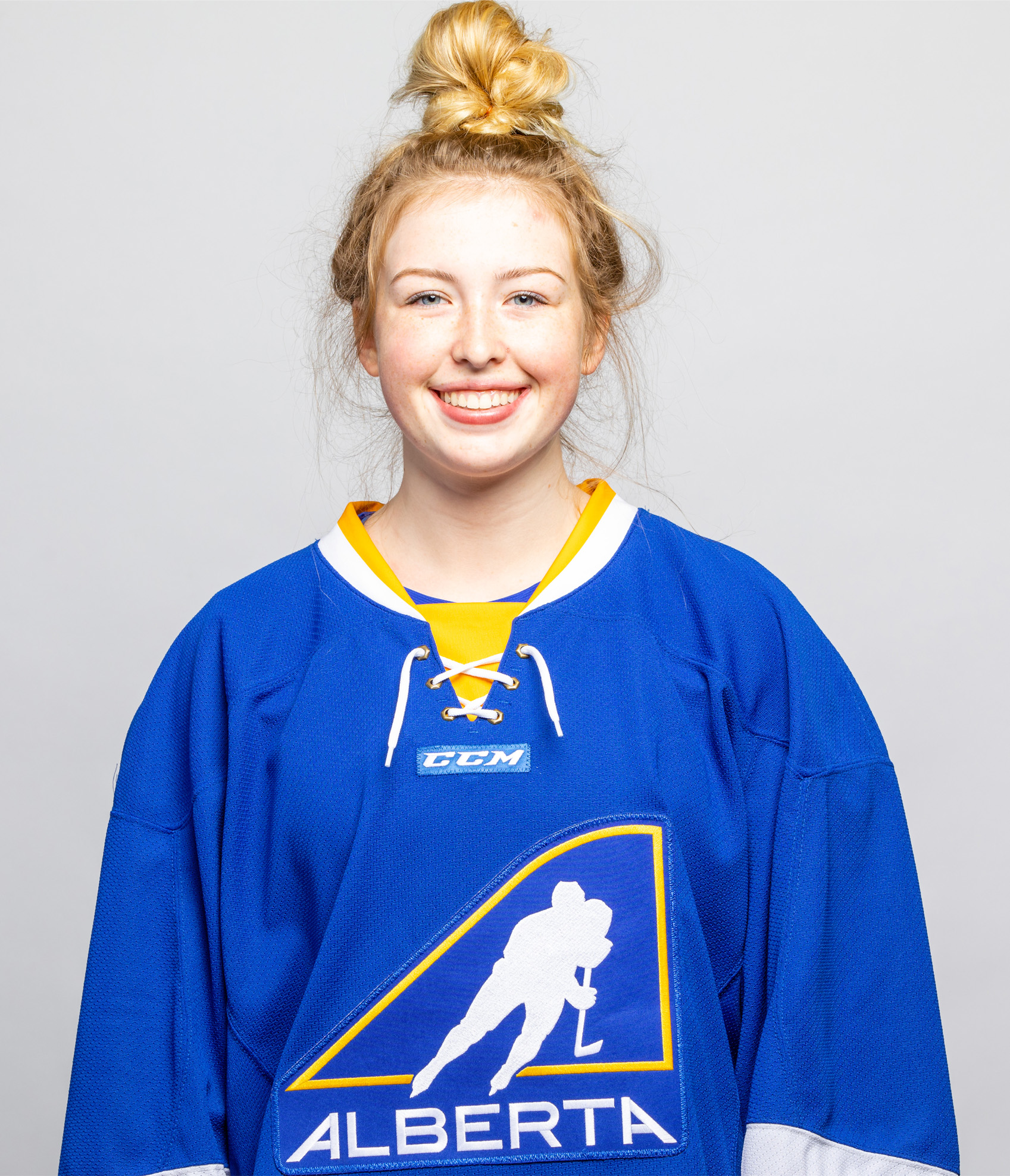 Elise Hugens, of Sherwood Park, was named the top goaltender in the Alberta Female Hockey League's Midget AAA division in 2019-20 as she finished her minor hockey career with the Edmonton Female Athletic Club Pandas.
In earning AFHL accolades, Elise led the league in goals against average (.960) and shutouts (six). She accumulated an 11-5-1 record along the way, with the 11 victories good for third in the Midget AAA division. The Pandas finished second overall, and Elise was named team MVP.
In addition to her work with the Pandas, Elise had an extremely successful season that included:
- helping her team win the 2020 Female World Sport School Challenge
- earning a spot on the 2019 U18 Female Team Alberta squad at the U18 National Championships in Manitoba; and
- committing to the University of British Columbia for the 2020-21 season.
Kason Buffalo-Rain (Maskwacis)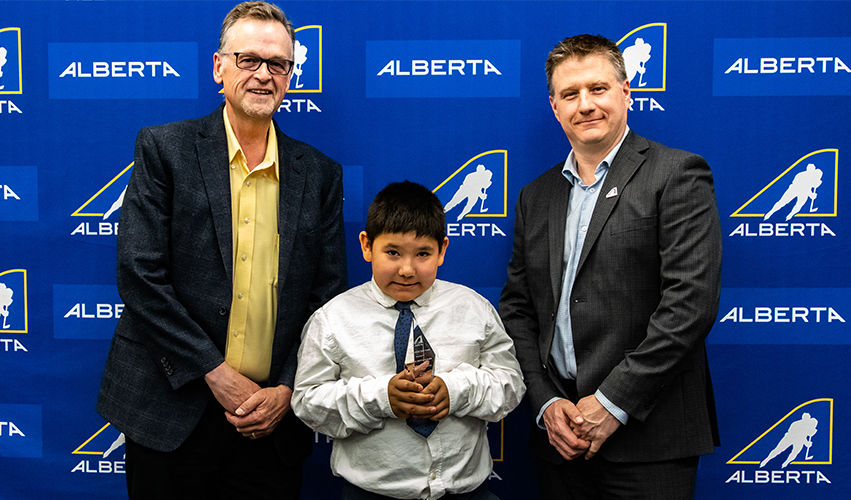 Kason Buffalo-Rain is from Maskwacis. He played on a team that lost every game this year. But Kason isn't focused on wins and losses.
The eight-year-old is an amputee, with his leg is amputated at the knee. he skates with one leg, yet was his team's leading goal scorer throughout the season. He did not miss a single game or practice this year, and his passion for the game is very high and has no barriers that hold him back