Glencross Charity Camp and Poker Event
The annual Glencross Invitational Charity Roughstock event started in 2012 as a family affair with Curtis Glencross, a retired NHLer and former member of the Calgary Flames, using his passion for rodeo, family and hockey to serve his community and Albertan roots. Events in 2020 and 2021 were cancelled due to the COVID-19 pandemic. In 2022, the Glencross Invitational is putting the broncs out to pasture and hitting the ice with a Charity Hockey Tournament.
The Hockey Alberta Foundation's Glencross Legacy Fund was established from the proceeds of the Glencross Roughstock Rodeo. Each year the funds donated from the Glencross Roughstock Rodeo and poker event go to the Glencross Legacy Fund through the Every Kid Every Community Program.
In its first 10 years, more than $1.8 million has been raised to benefit the Ronald McDonald House of Central Alberta, and the Hockey Alberta Foundation's Every Kid Every Community Program.
The event is held each year in October and sponsorship opportunities are always available for individuals and businesses looking to support kids in Alberta.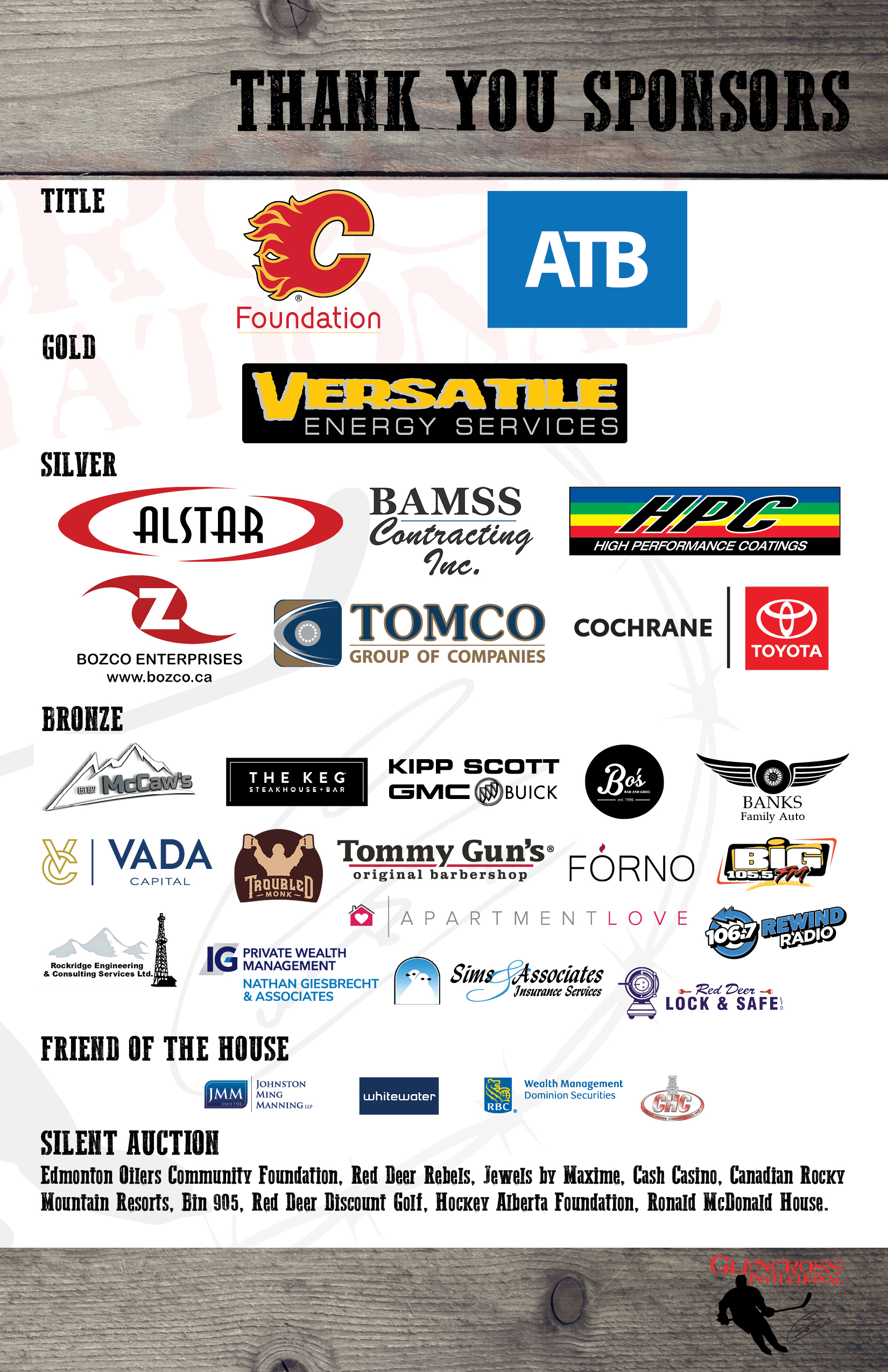 ---
For more information, please contact the [email protected].