Volunteer Appreciation Week 2020
Over the course of National Volunteer Week, Hockey Alberta is proud to present the names and faces of a handful of Alberta's hockey volunteers, without whom our sport does not operate, and our players do not get the opportunity to experience our great game.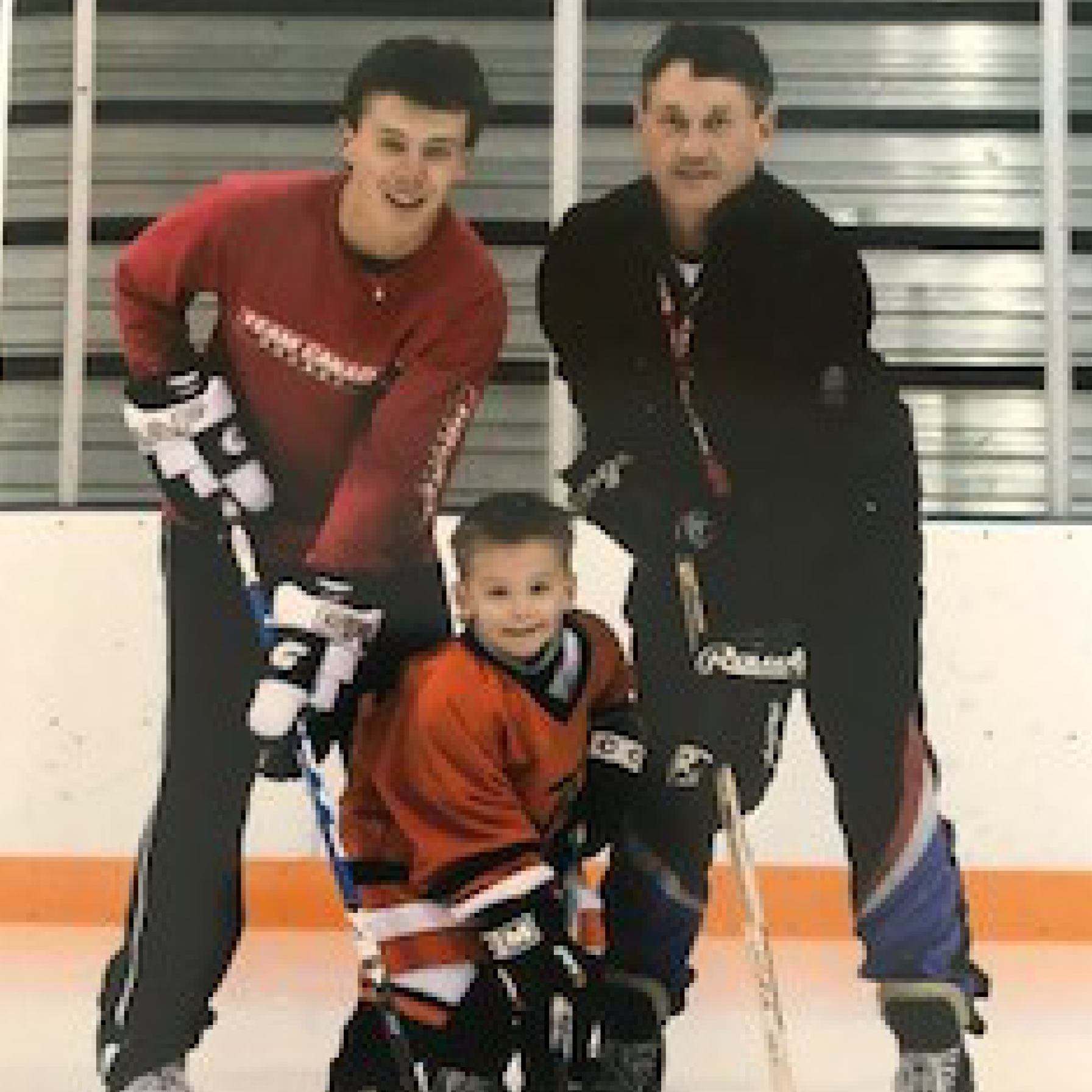 Bernie Vanderham is a volunteer coach with the Innisfail Timbit Eaglet program for four year-olds, a position he's held for 14 years. Bernie has had the opportunity to coach the program alongside his son Logan, who was just 15 years old when he began coaching.
In addition to his role with the Eaglet program, Bernie also volunteered in various roles throughout his son's time playing minor hockey, both as a coach and as a manager, earning him numerous awards and recognition, including a Citizen of the Year award from the Town of Innisfail, and a Governor's Award.
Bernie is also a long-time volunteer at the Innisfail Ski Hill, performing maintenance and inspections when needed.
"My favorite moments are when the young 4 year old players finally get motion forward with their stride, the look on their faces is amazing, once they figure skating out, it's really cool," said Bernie. "With the ski hill, it's the same thing, the smile on their faces after a day of skiing."
As a Corrections Officer, Bernie is an essential employee, and continues to work and serve his community during the COVID-19 pandemic.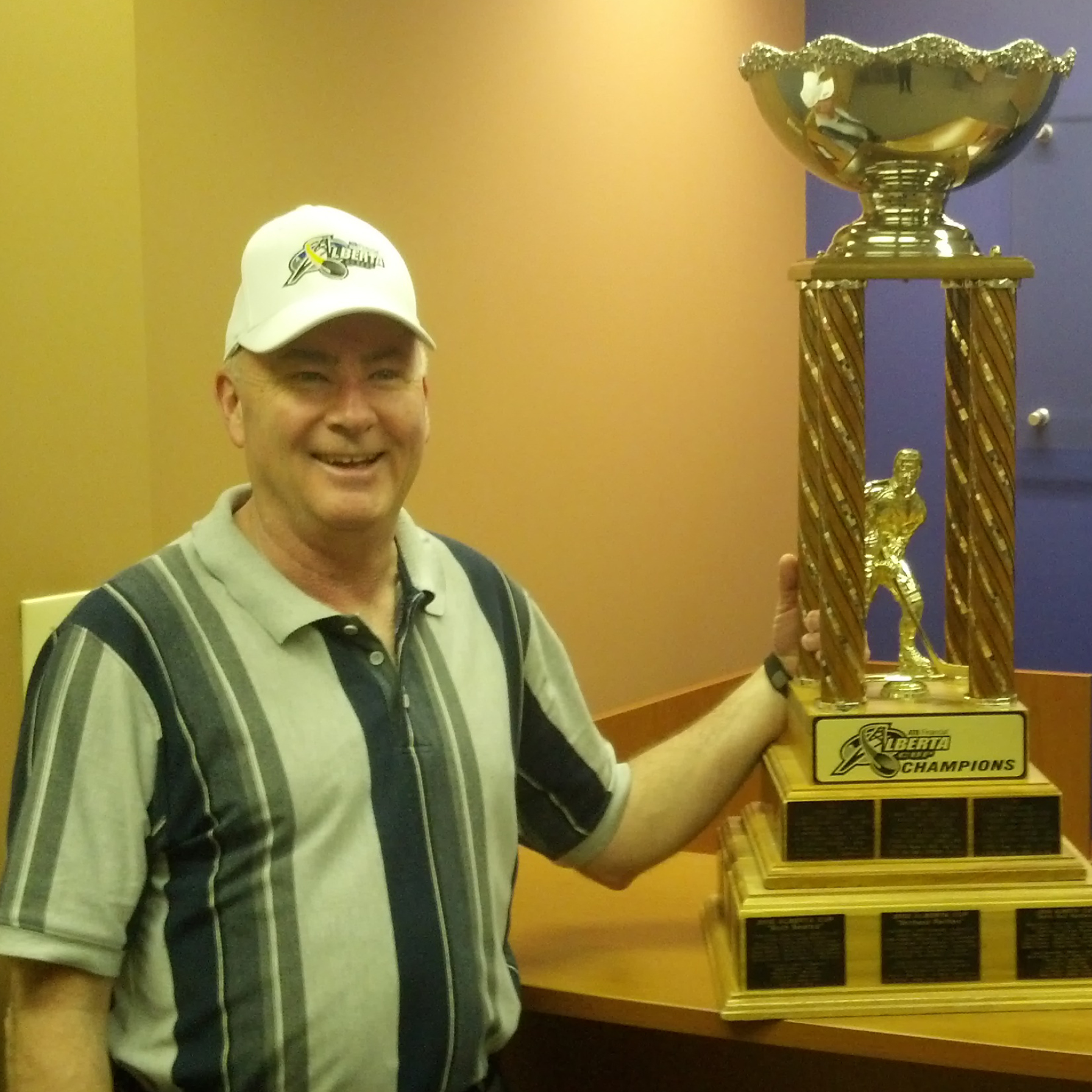 Keith Hurd has been an active volunteer since 2007, including over 10 years with the Team Alberta program as a Director of Operations at the Alberta Cup, and Camp Coordinator at the Team Alberta U16 Summer Development Camp.
Keith has also served as a Team Manager for four different teams: Calgary Royals Minor Midget AAA (2007-2009), Calgary Royals Bantam AAA (2009-2014), Okotoks Bantam AAA (2014-2017) and Okotoks Midget AAA (2017-2018).
"I love being part of a team and helping to provide lifelong memories for young hockey players," said Keith. "I was on a plane in London Ontario, a couple years ago, on the way to Toronto, when a young man, who was boarding, looked at me and said 'are you Keith?'. It was Devan Reed, who was then attending Western University and had played in the Alberta Cup for Team Calgary North several years earlier... it truly is a lifelong connection."
Keith notes winning the AMBHL Championship and a silver medal in the Western Canadian Bantam Championship with the Okotoks Bantam AAA team, as well as winning the Alberta Cup with Team South in 2017 as two of his most memorable experiences as a volunteer.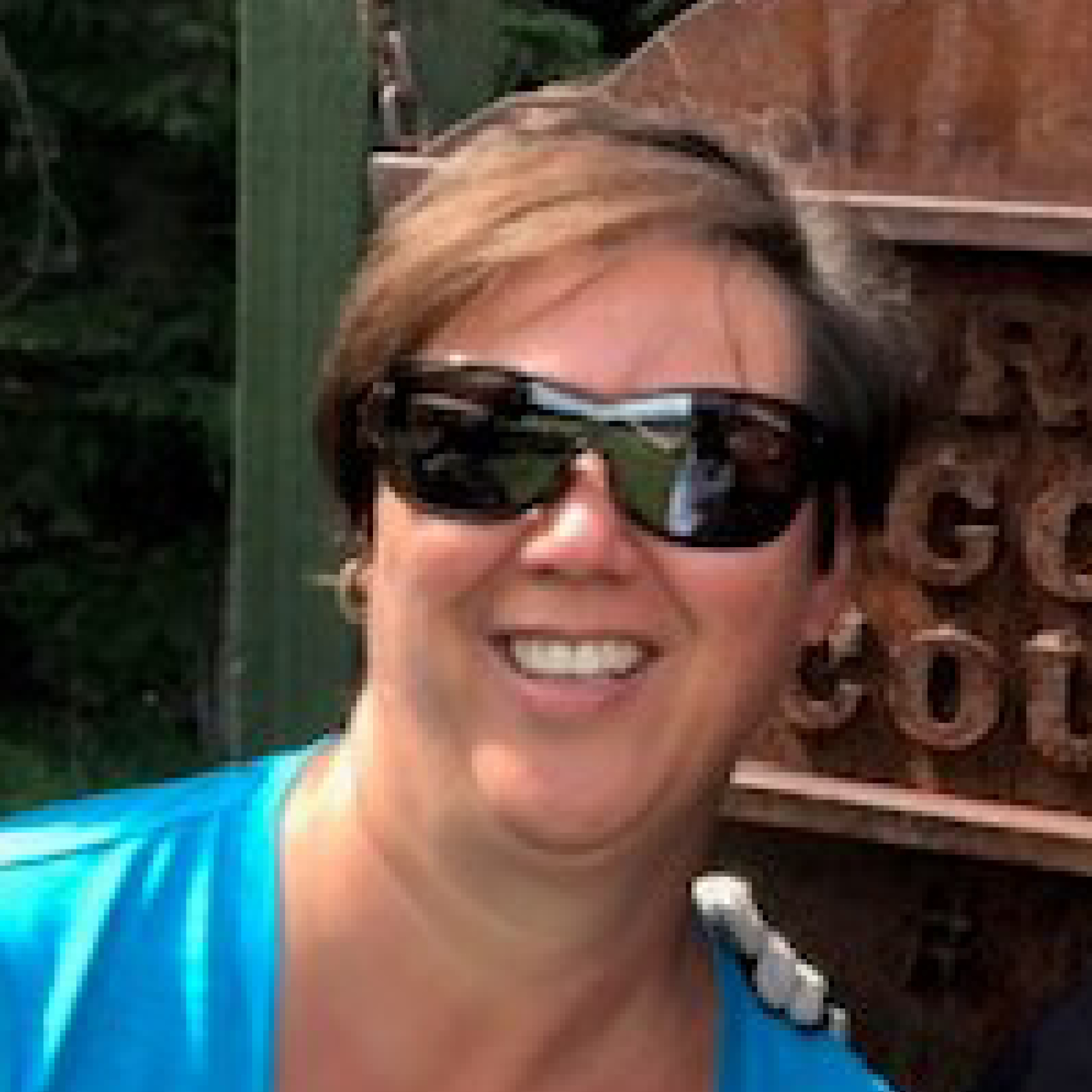 Julie is currently Hockey Alberta's Minor Female Chair, a position she's held for four years, and is the Senior Midget Governor for NAI. She's previously held the position of Vice President and President of the Ponoka Minor Hockey Association, and the Governor for the North Central.
"(Volunteering) brings much appreciation from many, people make a point of telling you that it's worth it," said Julie. "I find that it's a great way to meet new people and show that you appreciate others at the same time. Great networking!"
Julie says her most memorable moments are being a part of the Hockey Alberta Provincial Championships every year, and being there to see the excitement of the teams who make it to gold medal games.
Being in the agriculture industry, Julie is an essential employee and continues to work and serve her clients during the COVID-19 pandemic.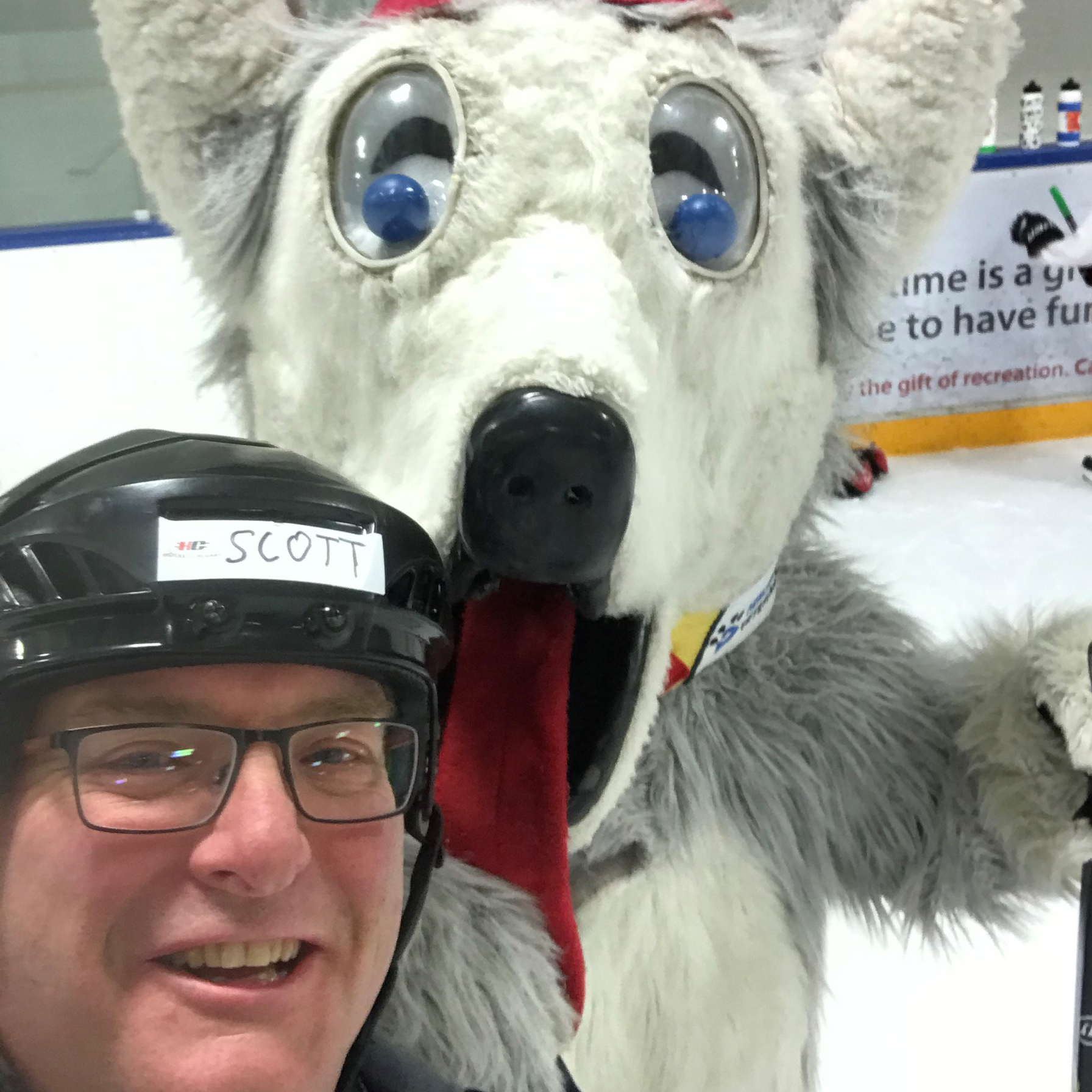 Scott has given his time to the sport for 12 years as a coach, board member and director with Hockey Calgary, as well as the First Shift Program and the Calgary Flames Learn to Play Program.
"I've had all four of my children play hockey, and it gave so much to our family that I really like to give back," said Scott. "The satisfaction of seeing children progress from just starting on ice to skating and developing a love for the game is why I volunteer."
Scott currently works in the construction industry, and continues to work through the COVID-19 pandemic.
Lesley holds a number of volunteer roles within her Southern Alberta community, most notably as a founding director of the University of Lethbridge Women's Hockey Alumni Foundation.

She also is the manager of the Tilley Curling Club, President of the Tilley Hockey Academy, and a board member and coach for hockey and power skating. She also recently was a key volunteer for Hockey Alberta's Female Hockey Day in Lethbridge.

"Growing up, I watched my parents help run our community and I was always very proud of what they did for all of us," said Lesley. "It takes a lot of work sometimes, but the friends you develop and the experiences you take away are what life is all about... 'leave it better than you found it' is the way I look at it. Being a role model is very important to me as well, helping an athlete achieve their goals is so incredibly rewarding."

Lesley notes her time as a coach has been very memorable, as well as her position with the Tilley Curling Club, which is very near and dear to her family.
Kayne currently sits on the Sylvan Lake Minor Hockey Association Board of Directors as the Initiation Director, where he started the Learn To Play and Junior Coach programs.

In addition to coaching within SLMHA, Kayne represents the association within the West Country league, and has also coached baseball, lacrosse, and volleyball.

"(I volunteer) for the kids and the game. Whatever small part I can play to ensure that the kids have a safe, fun and a positive experience playing and learning the game I love," said Kayne. "My most memorable moments have come from seeing the kids within the new programs attain that sense of achievement of trying something new and realizing its okay to fall, and there's nothing that a little determination and work can't overcome."
Kevin has held numerous volunteer positions in the Grande Prairie area, including coaching minor hockey and minor baseball, and has been a minor hockey board member since 2016.

Kevin also volunteers with Hockey Alberta in several capacities, including facilitating coach clinics, on-ice instruction at development camps, and volunteer coaching.

"I feel like if I can help a young athlete grow as a person and become more confident, I can help them accomplish more," said Kevin. "If that's carried forward with them for their entire life, it will create opportunities for others. I also think back to my youth and how many great people influenced my life through their volunteer work, and I believe we build stronger communities through sport and teamwork and I enjoy watching the players I coach grow and develop. There's no downside to volunteering."

Kevin notes his recent experience as being part of the Team Alberta North Male coaching staff for the 2020 Arctic Winter Games as one of his most memorable moments.

"Even though the games were cancelled, just being part of the process starting in August with applying for the job through to our training weekend with the players from both the male and female teams it was a fantastic experience," he said. "Another highlight for me has been working all of the Hockey Alberta PEP camps and being with the Hockey Alberta PEP program from the beginning."

Operating a grain farm, Kevin is an essential worker and continues to work through the COVID-19 pandemic.
Janet is a long-time volunteer with Hockey Alberta as the Zone 1 Minor Administration Coordinator and Minor Administration Chair. Her long list of volunteer roles in hockey also includes coaching female hockey with the Grimshaw Minor Hockey Assoications, numerous team manager positions, registrar for Grimshaw MHA, and the manager and registrar for the Grimshaw Huskies Senior Men's team. She also has been a member of the Arctic Winter Games Mission Staff since 2012.

Outside of hockey, Janet holds several other volunteer roles with Ducks Unlimited, the Grimshaw Community Services Board, and has volunteered for both the Alberta Summer and Alberta Winter Games.

"(I volunteer) for the joy it gives to the athletes, that's the main reason," said Janet. "But also, these things need to be done so activities and organizations can run... someone has to do it. People ask me why I do it, what am I getting out of it. If you are doing it for the purpose of getting something out of it, then I don't feel that you are there for the right reasons. My answer always is satisfaction from helping others, and the relationships. I have met so many great people and made so many wonderful friends through my volunteering."

Janet said her favourite moments always come from seeing the look of accomplishment on athlete's faces when they win a banner or medal.

"One that really stands out was giving the Most Sportmanlike banner to the Indis Atom Hockey team last year at Provincials in Peace River," she said. "That was a very happy group of young players. You would think they had won the Stanley Cup and in my eyes they did. I almost cried presenting it to them, they were a great group, right from the bench staff, players to the fans."
Tom has been coaching hockey in Lethbridge for eight years, at every level from Peewee AA to Midget AAA. He also currently is the Lethbridge Hurricane's assistant video coach.

"I volunteer because of my love for the game of hockey. Ever since I was a small boy hockey has been my world, it's taught me so many life lessons and helped create lifelong friendships, and I can't imagine my life without hockey," said Tom. "Teammates have become family the bond created between us is something that can't be explained. I volunteer to help young players and their families fall in love with the game like I have. It's truly amazing what the game of hockey can do for you, seeing young players fall in love with the game is priceless and why I will continue to volunteer for the rest of my life!"

Tom said his most memorable moment as a volunteer came back in the 2018-2019 season while coaching Midget AAA in Lethbridge.

"Our team attended the prestigious Macs Midget AAA tournament and earned our way to the finals, we were the first team from Lethbridge to make the finals in over 25 years," he said. "This is something myself, the rest of our staff and most importantly the players and their families will never forget."

Tom farms alongside his father in Lomond, and continues to work during the COVID-19 pandemic.
Darren is a long-time hockey coach in Edmonton, and also coaches lacrosse and baseball. He's also volunteered as a player evaluator during hockey evaluations.

In addition to coaching, as a police dog handler with the Edmonton Police Service Canine Unit, Darren says he valued attending schools and community centres with his police dog to interact with elementary and junior high aged students, answering questions and discussing life choices.

As a police officer and the parent of a young athlete, I recognize the impact that sport and the coaching staff can have on the development of the individual as an athlete and who the individual develops into away from the game," said Darren. "As a member of the community developing individual values, personal life skills, and team life skills, the friendships developed through sport as an athlete, coach, or parent. I love the excitement of sports."

Darren says he's been very fortunate as a coach to witness the excitement of the players as they celebrate winning a tournament championship, a city championship or Edmonton Minor Hockey Week.

"As a coach, my most memorable moments occur when I see players in the community whom I have coached in the past, and they stop to talk and tell me how they are doing, how their sports are going, how their schooling is going, or they invite me to watch them play," he said.

As a police officer, Darren is an essential worker, and continues to serve the city of Edmonton during the COVID-19 pandemic.
Pete and Crystal Swales are both longtime volunteers in central Alberta, and currently volunteer with the Red Deer Senior AA Rustlers. Pete has been the team's trainer since its inception a little over two years ago, with Crystal helping out in various roles during games and practices.

Both Pete and Crystal volunteer together in many roles outside of sport as well, including (what was then known as) the Suicide Prevention Line when they met 35 years ago.

As a registered RMT since 1995, Pete has worked with athletes in various roles, and began volunteering as a team trainer 15 years ago, spending five years with the Midget AAA team in Red Deer, before moving on to more volunteer roles outside of hockey, before returning to hockey in 2018 with the Senior Rustlers. In his sixth year with the Natural Health Practitioners of Canada, Pete is President of the Board of Directors.

"I was once asked why I volunteer... the simple answer is free pizza on the bus after a long trip to somewhere rural Alberta," said Pete. "The real reason is so much deeper, a sense of community and supporting others. At this point though, Crystal and I know now that if we need help or support the team is here for us. How do you put a price on that? Both my beautiful bride and I have been so fortunate to have volunteered or served with so many groups and organizations, being asked to list them brings back many memories."

One of Pete's favourite memories goes back to when he was first asked to join the Bantam AAA team for Westerns in B.C.

"It was a hectic week, neck injuries to band-aids on sore toes. What I didn't realize then is for the most part the players of those days are part of our lives today," he said. "When Mikayla, our eldest granddaughter came to her first game, she leaned over the bench only to say 'oh Grandpa, those boys smell!'.

Outside of hockey, Crystal has volunteered with RCMP Victim Services, Suicide Prevent Crisis Line, helping organize Red Deer Firefighters retirement parties, and most recently was the Chairperson of the Central Alberta Quilt Guild's Quilt Show.

"I volunteer to give back and I feel that is so important," said Crystal. "Volunteers are the backbone of so many communities and organizations, which is very rewarding"

Crystal's favourite moments came from volunteering with Red Deer's Midget AAA team, travelling to Kenora in 2004 to the Telus Cup and bringing home bronze, and then again when Red Deer hosted in 2007 and won silver.

Pete is the owner of a theraputic clinic in Red Deer, which is currently closed for safety reasons during the COVID-19 pandemic.

After a 30-year career as an emergency 9-1-1 dispatcher with Red Deer Emergency Services, Crystal retired and now is a part of the front-line staff at the Red Deer Hospital, and as an essential employee continues to work and serve her community.