Team of the Year
One award will be presented annually to recognize a Team's significant achievements, performances and contributions within amateur hockey during the current season. The recipient will have attained high levels of achievement as a Team. Team members will have acted as outstanding role models within their community and displayed leadership qualities focused on growing and developing the game while ensuring a fun and safe learning environment for all players.
Crowfoot Coyotes Peewee AA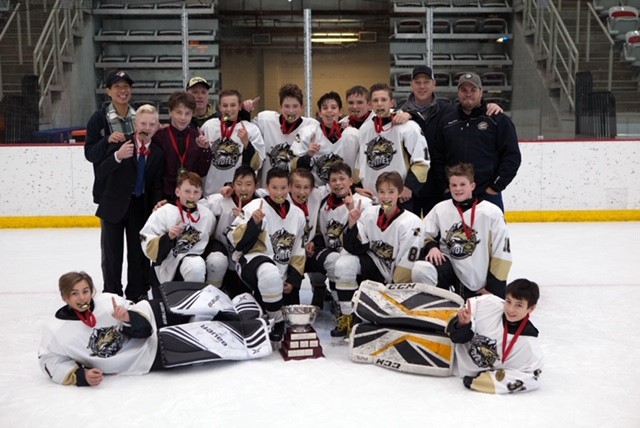 Calgary's Crowfoot Coyotes Peewee AA team gained national recognition as Alberta's finalist in the 2020 Chevrolet Good Deeds Cup. As a regional finalist, the team won $2,000 for the charity of their choice - Team Naomi Get Well Now - a program to support children's cancer research.
The team's choice of charity was inspired by the cousin of a team member (and niece of the team's assistant coach and manager) who suffers from pediatric cancer. The team learned that childhood cancer research receives only four cents of every dollar spent and decided that 100 per cent of the funds raised by the team would go to children's cancer research.
Throughout the year, the Coyotes volunteered within the community on several different causes:
hosted a charity game with the Northwest Warriors Peewee AA team with funds raised going to Brown Bagging 4 Calgary Kids (BB4CK) that feeds 4,700 kids daily;
brought gingerbread houses to the residents at Atria Retirement Home in Arbour Lake;
participated in running a class at the Boys & Girls Club in Bowness for their Junior leadership class;
bought and organized over 150 items for The Birthday Project; and
led a development / skills practice for a Novice 2 Crowfoot team.
About the Crowfoot Peewee AA Coyotes:
"The goal was to help our community and making it this far in the Chevrolet Good Deeds Cup already makes us feel like winners."
Head Coach Mike LaPlante
Springbank Peewee AA Rockies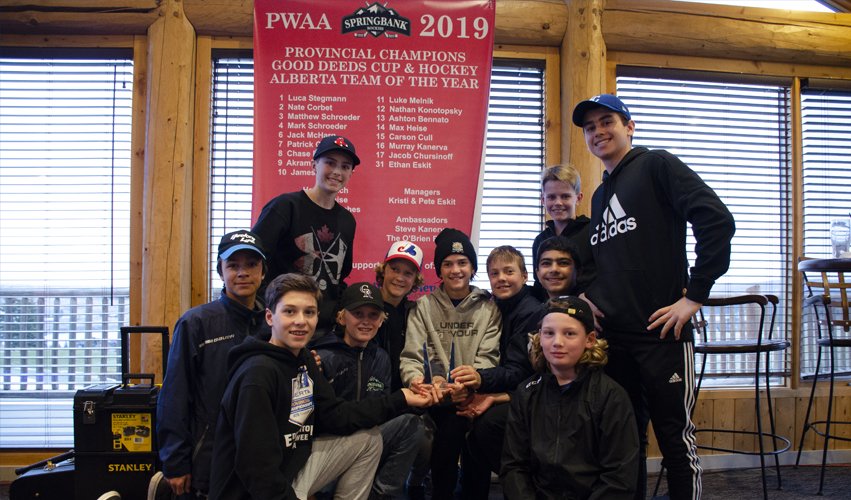 The Rockies gained national recognition as the only Alberta team to reach the top 10 semi-finalists in the Chevrolet Good Deeds Cup through their collection of enough food to fill a 40-foot semi-trailer. The team rallied 11 other Springbank Peewee teams to join forces, and they exceeded their goal of "40 feet of food" by collecting 53 feet. The team's inspiration came from Nathan O'Brien, who was a member of the Timbit program at the time of his tragic loss in June 2014.
St. Albert Slash AAA Female Midget