Fun and Fair Play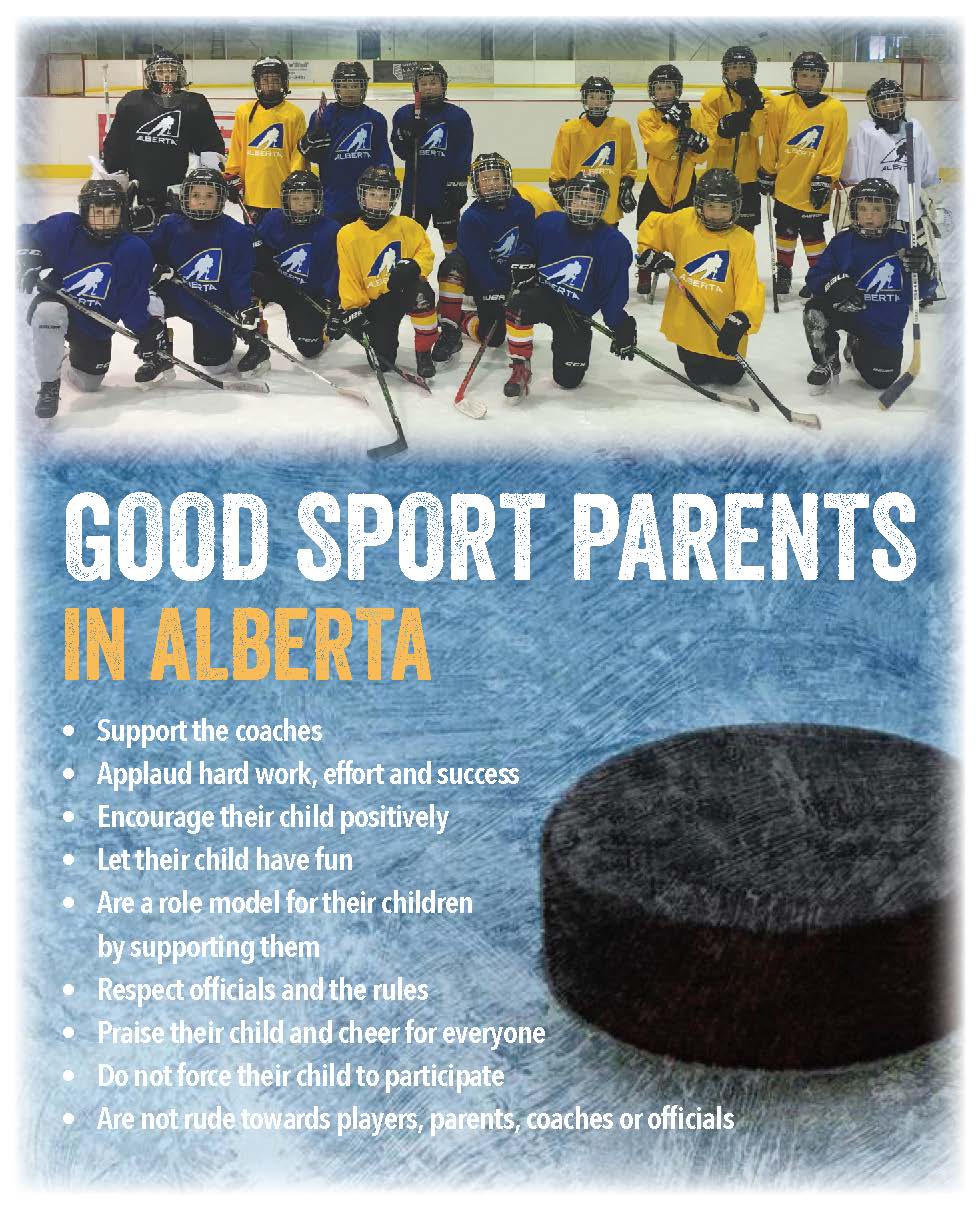 ---
Respect in Sport
The Respect in Sport program is an online certification program designed to protect our youth as well as enhance Hockey Alberta's mandate of providing a safe and fun environment for all of our participants. Respect in Sport is Canada's leading online bullying, abuse, harassment, and negligence prevention program for parents, coaches, and community leaders.
Before a child steps onto the ice, Hockey Alberta requires at least one parent complete the RIS program. After completing the program, the parent will receive an RIS number. The parent must provide this RIS number to the team coach or manager before the first practice date. If a parent registers more than one child for hockey, all children must be registered with that RIS number.
Hockey Alberta also requires Parents and Coaches/Team Officials to recertify their Respect in Sport every four seasons.
---
Fair Play = Safety for All
Hockey is an emotional sport. Whether it is the behaviour of our kids on the ice, our parenting comments in the car, or the remarks and actions of spectators in the arena, we all share a responsibility to conduct ourselves in a way that creates a positive culture around the sport we love.
Hockey Alberta stands against bullying, harassment, and abuse on the ice and off the ice, and we ask parents to do the same. We are committed to providing a safe environment for everyone in our sport. Any form of bullying, harassment, or abuse is unacceptable, whether physical, emotional, or sexual.
Hockey Alberta expects each association, team, parent, volunteer, and staff member to take all reasonable steps to safeguard participants against bullying, harassment, and abuse - especially young participants - and protect them from any form of violence. There is a shared responsibility with parents and guardians to nurture the physical and emotional well-being of our players.
HOCKEY CANADA FAIR PLAY CODES >
---
Rules of the Game
2018-20 HOCKEY CANADA RULEBOOK/CASEBOOK >