Assistant Coaches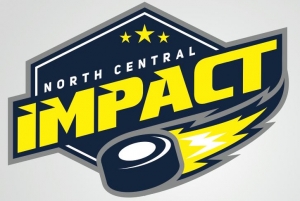 Leduc Minor Hockey Association (LMHA) is very proud to host North Central Impact -Alberta Female Hockey League (AFHL) Female Bantam Elite and Female Midget Elite hockey teams for the North Central Zone.
Bantam Elite is the highest calibre of female bantam hockey in Alberta. The AFHL Bantam Elite consists of 12 zone teams, 6 in the North and 6 in the South. An approximate 26 game season has limited inter-conference play. AFHL's Midget Elite program has an identical structure. This Elite level enables skill development and focuses on helping athletes advance into Midget AAA - bridging the gap between grassroots and high performance.
We invite applications for 2018/19 positions of Assistant Coach – Bantam & Midget.
Leduc Minor Hockey Association is proud to offer the following supports to our Female Elite Assistant Coaches:
· Transportation, hotels and meals paid for travel games
· Reimbursement of required Coach clinics & supplemental clinics/seminars
· Coach development & mentorship initiatives/seminars
· Dedicated, consistent practice schedule
Applicants should be passionate about building the female game, mature, reliable, dedicated, resourceful, able to work well in a team environment, and able attend practices in Leduc and Thorsby. Preferably, applicants will be knowledgeable in: coaching female athletes, skill development, offensive tactics, defensive strategies, and system play and are interested in coach development within the NCI program .
All Coaches are expected to have a minimum: Respect in Sport- Coach. Applicants without specified coaching requirement(s) must be willing to complete these in the coming season.
NCI is dedicated to building the best possible program for our recruitment area. Impact's vision is to become recognized for attracting and supporting high quality coaching staff, developing athletes who have the skills and opportunity to take their game to the next level, and preserving the love of the game. One of Leduc MHA's strategic priorities is Coach Development and as such we are eager to support and develop our coaches as they pursue their coaching aspirations.
Please contact Curtis Ferguson, Director Female Elite elitefemale@lmha.ab.ca to obtain a copy of the NCI Coach Application Form. If you have a coaching resume, please forward that to Curtis as well. This competition will remain open until an adequate complement of Assistant Coaches has been hired.
Thank you for your interest.
Contact Details
Organization: North Central Impact Female Elite - Leduc MHA
Contact: Curtis Ferguson
Email: elitefemale@lmha.ab.ca
Phone: 780-903-0383
Application Deadline
August 31, 2018
---