May 30, 2019
---
UNLOCK YOUR POTENTIAL WITH OUR ALBERTA BUILT SUMMER CAMPS!
Registration is ongoing for Alberta Built Skills Camps offered by Hockey Alberta. Your young players can reach their potential at one of the following camps: Female Skills, Lethbridge Hurricanes Summer Skills, New Season Conditioning, Team AB Peewee Skills, and Super Skills. Upcoming camps are scheduled in numerous locations across the province. INFO >
---
INTRO TO HOCKEY MODEL FOR 2019-20 SEASON
Hockey Alberta has finalized the Intro to Hockey Model, which provides the general structural and administrative guidelines and specific playing rules for all players, ages 5-8 years. DETAILS >
---
POWER EDGE PRO - A FIT FOR ANY ASSOCIATION!
Minor Hockey Associations all around Alberta have been registering with PEP to develop their players in an efficient, productive, and professional manner. DETAILS >
---
HOCKEY ALBERTA DEVELOPMENT LEADERSHIP WEEKEND - JUNE 22-23
Hockey Alberta is hosting a Development Leadership weekend for minor hockey volunteers in Red Deer on June 22-23. Sessions include: Coaching Skills Seminar, Intro to Hockey Seminar, and Development Directors Seminar. MHAs are encouraged to send three volunteers to this event. INFO & REGISTRATION >
---
ALBERTA HOCKEY HALL OF FAME GALA TICKETS NOW AVAILABLE
The 16th Anniversary Awards Gala & Hockey Celebration will take place on Sunday, July 21 at the Coast Hotel in Canmore. PURCHASE YOUR TICKETS >
Contact Erin Zatylny at 403-967-0064 with any questions or for sponsorship inquiries.
---
HOCKEY ALBERTA COACH CONFERENCE RETURNS TO CALGARY
The 2019 Hockey Alberta Coach Conference is coming to Mount Royal University in Calgary on August 10-11. Prepare for the 2019-20 season with professional presentations from esteemed speakers and learn about the latest strategies, trends, and technologies. INFO & REGISTRATION >
---
MAKE A DIFFERENCE IN YOUR COMMUNITY!
Hockey Alberta is now accepting applications for key volunteer positions across a number of committees for the 2019-20 hockey season. Volunteers are the faces of Hockey Alberta within their communities, positively representing themselves and the organization in regular encounters on a daily basis with participants in our sport. APPLICATION FORM >
---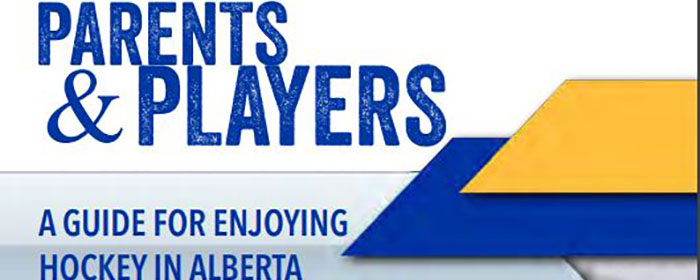 PARENTS & PLAYERS GUIDE FEATURE - FOUR PILLARS OF DEVELOPMENT
Hockey Alberta has identified four key pillars that are crucial to building a successful player and person within the game of hockey. The four pillars are: Physical, Mental, Life Skills, and Technical.
View the Four Pillars of Development information in our Parent Guide!
---