June 13, 2019
---
DAVIDSON AND STEEL HIGHLIGHT DEVELOPMENT LEADERSHIP WEEKEND
Only a few seats remain for a rare opportunity to listen to Hockey Canada's Melody Davidson and Anaheim Ducks Forward Sam Steel during Hockey Alberta's Development Leadership weekend in Red Deer on June 22-23. The weekend is focused on minor hockey volunteers, with seminars on Coaching Skills, Intro to Hockey, and Development Directors. As part of the weekend, delegates will hear a keynote address and hot stove featuring Steel, Davidson and Power Edge Pro's Joe Quinn. REGISTER NOW >
---
UNLOCK YOUR POTENTIAL WITH OUR ALBERTA BUILT SUMMER CAMPS!
Registration is ongoing for Alberta Built Skills Camps offered by Hockey Alberta. Your young players can reach their potential at one of the following camps: Female Skills, Lethbridge Hurricanes Summer Skills, New Season Conditioning, and Super Skills. Upcoming camps are scheduled in numerous locations across the province. INFO >
---
2019 ELITE GOALTENDER CAMPS COMING TO RED DEER
Hockey Alberta is pleased to host some of the top minor hockey goaltenders in the province over the next two weekends, with the male camp running June 15-16, and female camp June 22-23. This is a development opportunity for 54 bantam & midget males and 36 females with a focus on mental preparation, career preparation, vision training, and technical & tactical components. GOALTENDER DEVELOPMENT >
---
INTRO TO HOCKEY MODEL FOR 2019-20 SEASON
Hockey Alberta has finalized the Intro to Hockey Model, which provides the general structural and administrative guidelines and specific playing rules for all players, ages 5-8 years. DETAILS >
---
POWER EDGE PRO - TRAIN LIKE CONNOR!
Minor Hockey Associations all around Alberta have been registering with PEP to develop their players in an efficient, productive, and professional manner. Is it a fit for your association? DETAILS >
---
ALBERTA HOCKEY HALL OF FAME GALA TICKETS - TICKETS OVER HALF SOLD!
The 16th Anniversary Awards Gala & Hockey Celebration will take place on Sunday, July 21 at the Coast Hotel in Canmore. Get your tickets before they sell out! TICKETS >
Contact Erin Zatylny at 403-967-0064 with any questions or for sponsorship inquiries.
---
HOCKEY ALBERTA FOUNDATION PARTICIPATING IN THE 2019 BIRDIES FOR KIDS PROGRAM
The Hockey Alberta Foundation has been accepted as a participating charity in the 2019 Birdies for Kids program. This fundraising program is designed so that the Hockey Alberta Foundation will receive 100% of every donation accepted on its behalf and allows for additional funding of up to 50% of the original donations made. Your donation will support kids in Alberta who would otherwise not have access to the game. DONATE NOW >
---
HOCKEY ALBERTA COACH CONFERENCE RETURNS TO CALGARY
The 2019 Hockey Alberta Coach Conference is coming to Mount Royal University in Calgary on August 10-11. Prepare for the 2019-20 season with professional presentations from esteemed speakers and learn about the latest strategies, trends, and technologies. INFO & REGISTRATION >
---
AIRDRIE MHA SELLING MINI BOARD SYSTEM
Airdrie Minor Hockey is selling their Mini Boards. They have two sets in excellent condition with no logos on them. They are asking $5000 per set or best offer. If your association is interested in purchasing our boards, please contact Cindy Kunitz by email at [email protected] or call 403-912-2680.
---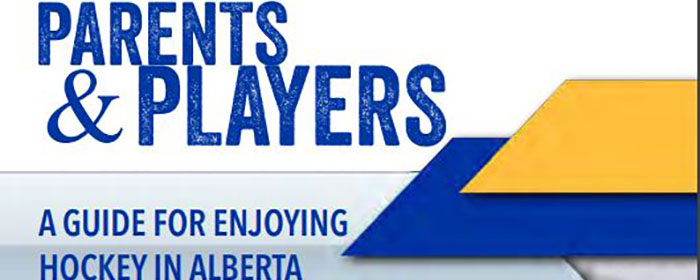 PARENTS & PLAYERS GUIDE FEATURE - FUNDRAISING
Fundraising is a great way to collaborate as a team and community to achieve financial benefit. Fundraising can also be used as a means to promote healthy behaviours to athletes. As a team, you should decide on a fundraising platform - the more of you interested in the fundraiser, the greater the likelihood that your fundraiser will be a success!
View the Fundraising information in our Parent Guide!
---