RED DEER - To celebrate National Volunteer Week, Hockey Alberta is shining the spotlight on a handful of volunteers who make a huge impact on the sport in Alberta.
More volunteer profiles can be found on Hockey Alberta's Volunteer Appreciation page.
---
Tosha Sim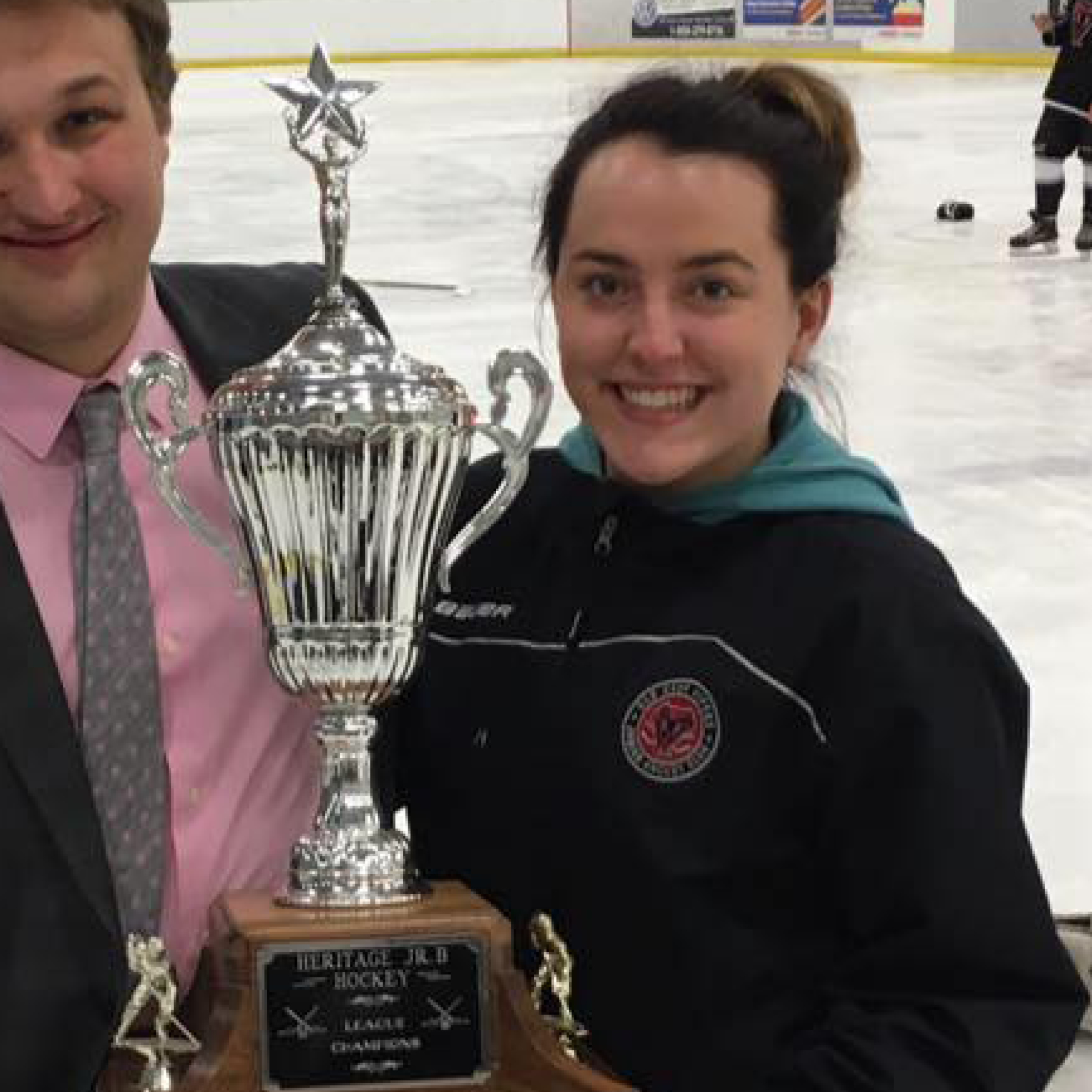 Tosha is the trainer for the Red Deer Junior B Vipers, a position she's held since 2016, having previously been the volunteer coordinator for the team. She has been a volunteer coach for the Red Deer City Soccer Association since she was 16 years old.
"I volunteer because so many people have volunteered for me," said Tosha. "Growing up playing competitive soccer and being actively involved in my school community has taught me the importance of giving time to people and causes."
Tosha's most memorable moments are the pair of Heritage Junior Hockey League North Division and League titles the Vipers brought home in the 2016-17 and 2017-18 seasons.
"It was an amazing opportunity to be part of the team and watch them work their way to the top," she said. "Also, I volunteer with my husband (Brady Sim). He has been with the team for 7-8 years. He does the play-by-play and announcing. It is really special to volunteer together, he is a superstar."
Tosha is currently an Elementary Education student, going in to her fourth year through the University of Alberta and Red Deer College.
---
Pete & Crystal Swales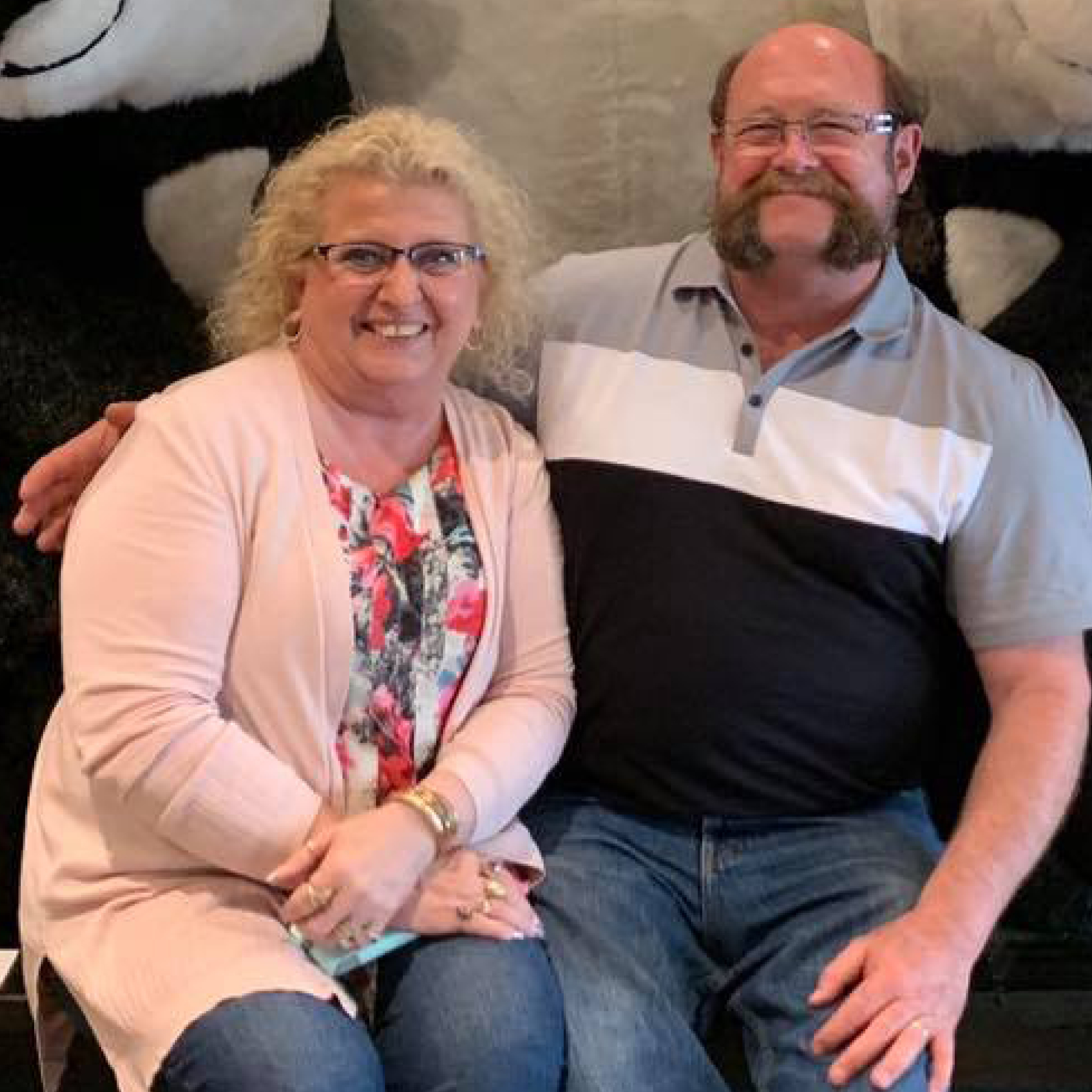 Pete and Crystal Swales are both longtime volunteers in Central Alberta, and currently volunteer with the Red Deer Senior AA Rustlers. Pete has been the team's trainer since its inception a little over two years ago, with Crystal helping out in various roles during games and practices.
Both Pete and Crystal volunteer together in many roles outside of sport as well, including (what was then known as) the Suicide Prevention Line when they met 35 years ago.
As a registered RMT since 1995, Pete has worked with athletes in various roles, and began volunteering as a team trainer 15 years ago, spending five years with the Midget AAA team in Red Deer, before moving on to more volunteer roles outside of hockey, before returning to hockey in 2018 with the Senior Rustlers. In his sixth year with the Natural Health Practitioners of Canada, Pete is President of the Board of Directors.
"I was once asked why I volunteer... the simple answer is free pizza on the bus after a long trip to somewhere rural Alberta," said Pete. "The real reason is so much deeper, a sense of community and supporting others. At this point though, Crystal and I know now that if we need help or support the team is here for us. How do you put a price on that? Both my beautiful bride and I been so fortunate to have volunteered or served with so many groups and organizations, being asked to list them brings back many memories."
One of Pete's favourite memories goes back to when he was first asked to join the Bantam AAA team for Westerns in B.C.
"It was a hectic week, neck injuries to band-aids on sore toes. What I didn't realize then is for the most part the players of those days are part of our lives today," he said. "When Mikayla, our eldest granddaughter came to her first game, she leaned over the bench only to say 'oh Grandpa, those boys smell!'.
Outside of hockey, Crystal has volunteered with RCMP Victim Services, Suicide Prevent Crisis Line, helping organize Red Deer Firefighters retirement parties, and most recently was the Chairperson of the Central Albert Quilt Guild's Quilt Show.
"I volunteer to give back and I feel that is so important," said Crystal. "Volunteers are the backbone of so many communities and organizations, which is very rewarding"
Crystal's favourite moments came from volunteering with Red Deer's Midget AAA team, travelling to Kenora in 2004 to the Telus Cup and bringing home bronze, and then again when Red Deer hosted in 2007 and won sivler.
Pete is the owner of a theraputic clinic in Red Deer, which is currently closed for safety reasons during the COVID-19 pandemic.
After a 30-year career as an emergency 9-1-1 dispatcher with Red Deer Emergency Services, Crystal retired and now is a part of the front-line staff at the Red Deer Hospital, and as an essential employee continues to work and serve her community.