RED DEER - A pair of Alberta Midget AAA teams punched their tickets to National Championships over the weekend.
The St. Albert Ron Hodgson Slash and Lethbridge Midget AAA Hurricanes both won the Pacific Regional Championship to advance to the Esso Cup and Telus Cup, respectively.
In Richmond, BC, the St. Albert Ron Hodgson Slash of the Alberta Female Hockey League defeated the Greater Vancouver Comets for the second straight year, and will now defend their 2017 Esso Cup title.
The Slash took the three-game series two games to one, winning game one 4-2 and losing game two 4-2, before edging the Comets 1-0 to claim the Pacific Regional banner.
The 2018 Esso Cup runs April 22-28 in Bridgwater, Nova Scotia.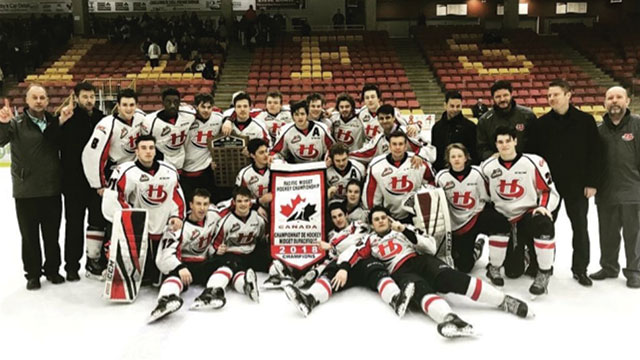 Meanwhile, the Lethbridge Hurricanes swept the three-game series against the Fraser Valley Thunderbirds, winning games one and two by 5-3 and 6-1 scores, respectively.
The Hurricanes will head to the 2018 Telus Cup in Sudbury, Ontario, which runs April 23-29.