RED DEER - To celebrate National Volunteer Week, Hockey Alberta is shining the spotlight on a handful of volunteers who make a huge impact on the sport in Alberta.
More volunteer profiles can be found on Hockey Alberta's Volunteer Appreciation page.
---
Tom O'Toole - Okotoks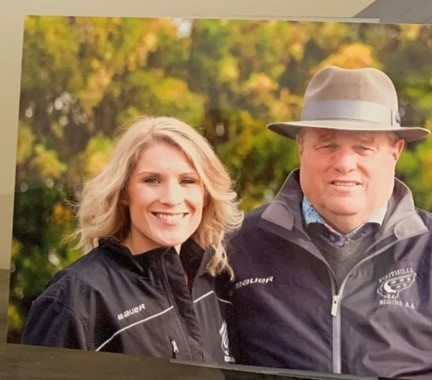 As a former professional hockey player, Tom O'Toole knows the importance of giving back to the game, and has been doing just that for over 40 years.
Once his pro career ended, Tom wanted to stay connected to the game, and to give back and share his knowledge about the game.
"One of the (reasons) was to help kids understand the game," he said. "And to me, it wasn't about the game in itself, I just wanted to share some of my ideas, and I had a lot of people help me along the way so I figured I owed that to the kids to teach (them)."
Tom's coaching career began by running goalie clinics in Okotoks on a volunteer basis. He also has served as an Assistant Coach at the Midget AA and AAA, and Bantam AA and AAA levels throughout Southern Alberta, along with Peewee and Bantam teams on the female side. He currently serves as the goalie coach for the U16 AAA team in Okotoks.
The passion for volunteering throughout the hockey community is common in the O'Toole family; two of Tom's daughters have a key roles in Minor Hockey in Alberta, one is a coach and the other is a physical trainer.
"If anyone is looking to do it, any aspiration; if you want to coach try to coach, it's really rewarding," Tom said.
---
Chris Williams - Okotoks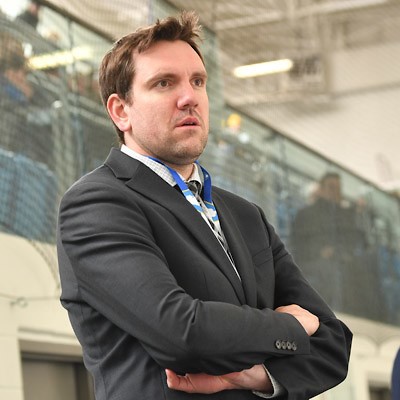 Chris Williams has volunteered with Okotoks Minor Hockey Association as a coach for nearly a decade.
His coaching career began in 2004 as an assistant coach with the Timbits program. Chris then took a 10-year hiatus to establish his career and family, but his passion for the game brought him back to coaching in 2014.
Chris believes in giving back to the community.
"I'm a huge believer that young kids need guidance, not just from parents or teachers, but they need it from coaches and other mentors," he said. "It's kind of an honour to be one of those people who get to jump in."
Between 2014 and 2018, Chris served as the Head Coach of the Midget AA team in Okotoks, as an assistant coach for the Midget AAA team in 2019, and currently serves as the Head Coach of the U16 AAA team.
Chris is also a high school teacher in Okotoks, and said while there are many similarities between coaching and teaching, they are definitely not the same.
"There's Coach Chris at the rink and there is Mr. Williams at school. I have to act professionally in both settings but there's a difference," he said. "You're a bit looser at the rink, you can be a bit more buddy-buddy, but while you're at school, you're a professional. It's what you do, but it really helps you see the different sides of the kids."