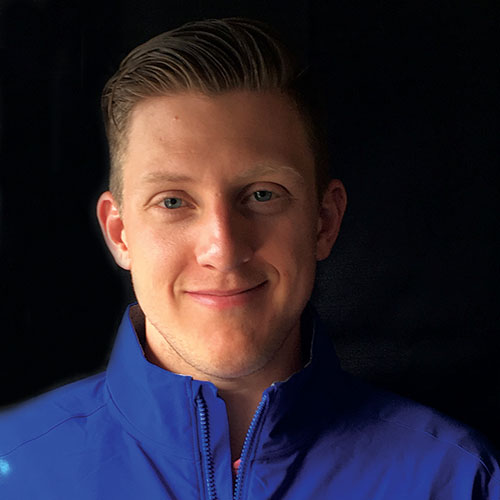 MATT WENINGER
South Regional Manager,
Hockey Alberta
CALGARY – Three players and two team staff members from Alberta have been named to Canada's National Men's Under-18 Team.
Hockey Canada unveiled the 25 players and the staff members named to the team that will compete at the 2021 IIHF U18 World Championship, April 26-May 6 in Frisco and Plano, Texas.
Olen Zellweger (Fort Saskatchewan) and Corson Ceulemans (Beaumont) were named as two of the eight defencemen on the team, while Dylan Guenther (Edmonton) is one of the 14 forwards on the roster.
The roster features 23 players who played for Team Canada Black, Team Canada Red or Team Canada White at the 2019 World Under-17 Hockey Challenge in Medicine Hat and Swift Current. The team was selected by Alan Millar, director of player personnel, and Benoit Roy, manager of national teams.
Also named as team staff members are Hockey Alberta's Matt Weninger as the team's Goaltending Consultant, and A.J. Murley of Beaumont as the Equipment Manager.
The coaching staff is Dave Barr (Toronto) head coach, with assistant coaches Gordie Dwyer (Dalhousie, N.B.) and Mike Stothers (Toronto)
"We are excited to announce the 25 players that have been selected to wear the Maple Leaf at the 2021 IIHF U18 World Championship. Despite a difficult year for our players and staff, we are confident this group will represent our country with pride while giving us a chance to compete for a gold medal in Texas," said Millar. "We are also pleased to have Dave, Mike and Gordie as a part of our coaching staff, and to welcome a number of excellent support staff who bring unique skills to our team. We know the extensive experience of our coaching staff and the dedication of our support staff will greatly benefit our team at the world championship."
Prior to travelling to Frisco on April 17, players and staff will self-isolate at home starting April 12 and will be tested for COVID-19 three times. Upon arrival in Texas, all team personnel will enter a four-day quarantine at the hotel before starting a pre-tournament camp on April 21. The team will take on Finland in its lone pre-tournament game on April 24 at 7 p.m. MT.
Canada will open the 2021 IIHF U18 World Championship against Sweden on April 26 at 7 p.m. MT, and will also take on Latvia, Switzerland and Belarus in preliminary-round action. TSN and RDS, the official broadcast partners of Hockey Canada, will broadcast select games throughout the tournament and will announce details at a later date.
Since 2002, Canada has won three gold medals at the IIHF U18 World Championship (2003, 2008, 2013), in addition to one silver (2005) and three bronze (2012, 2014, 2015).
For more information on Hockey Canada and Canada's National Men's Under-18 Team, please visit HockeyCanada.ca, or follow along via social media on Facebook and Twitter.