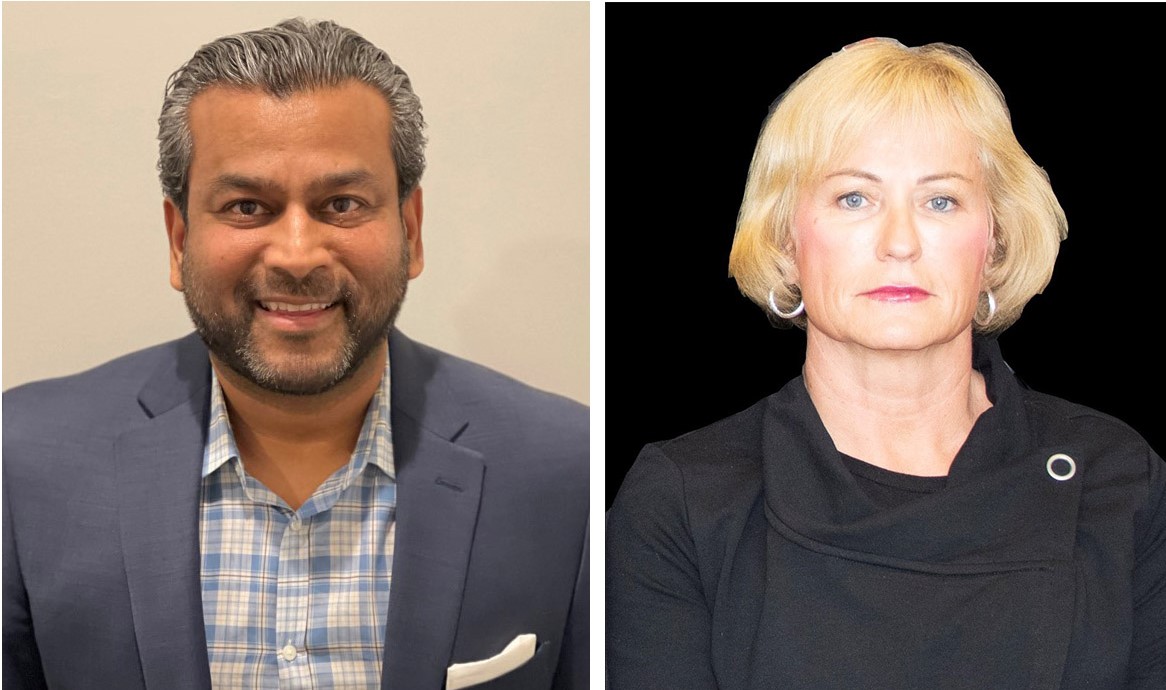 RED DEER - Two members were elected to the Hockey Alberta's Board of Directors at the organization's 113th Annual General Meeting held virtually on Saturday.
Al-Amin Vira of Heritage Pointe joins the Board of Directors for his initial three-year term as a Director at Large. Vira brings an extensive business background to the Board of Directors, including his current position executive director with Okotoks Honda.
Fran Zinger of Sherwood Park returns to the Board for her 15th year. She originally joined the Board in 2006, and has served in various capacities, including vice chair.
For more information on the new Board members, short videos and biography overviews can be found on the Hockey Alberta website.
Vira and Zinger join current members of the Board: Chair Len Samletzki (St. Albert); Vice Chair Allan Mowbray (Calgary); Finance Director Donna Gallant (Edmonton); Directors at Large Michael Bates (Cochrane), Francois Gagnon (Fort McMurray), and Wilson Gemmill (Grande Prairie); and Past Chair Terry Engen (Eckville).
Two individuals were also recognized with Life Membership status for their combined more than 90 years of service in the province of Alberta. Life Membership is the highest honour which may be bestowed by Hockey Alberta.
The new Life Members are Anne Hayden of Vauxhall (posthumous induction) and Bob Bartlett of Lethbridge. Bartlett has been involved in hockey in the province for more than five decades, while Hayden was involved for more than 40 years. For more on each new Life Member, click the images below to view a short biography video:
During the business portion of the meeting, the membership of Hockey Alberta approved a Notice of Motion to change the definition of Regular Membership within Hockey Alberta. Based on the recommendations of an Ad Hoc Committee that sought input over the past couple of years, the changes recognize that all types of programs currently registered with Hockey Alberta and operating amateur hockey will have the opportunity to apply for full membership.