Two outstanding young Albertans are on their way to take part in the 2017 International Ice Hockey Federation's Global Girls Hockey Game in Toronto.
Samantha Boutin of St. Albert and Jasmine Rodak of Calgary were selected out of more than 25 applicants to attend the international event. Two female hockey players from each province are headed to the Global Game, which will see 37 IIHF member organizations hold events across the globe this weekend.
Boutin is a 14 year-old forward with the St. Albert Bantam A Blades.
"I am so excited to be a part of the Global Girls Hockey Game in Toronto, playing in a game like this gives me the opportunity to meet with other girls from across the country to play a game that we all love," she said. "Hopefully we can all make some amazing long-lasting friendships as we get to experience this opportunity of a lifetime. Being one of two players selected from the province is a huge honour for me and I can't wait to represent Hockey Alberta in Toronto."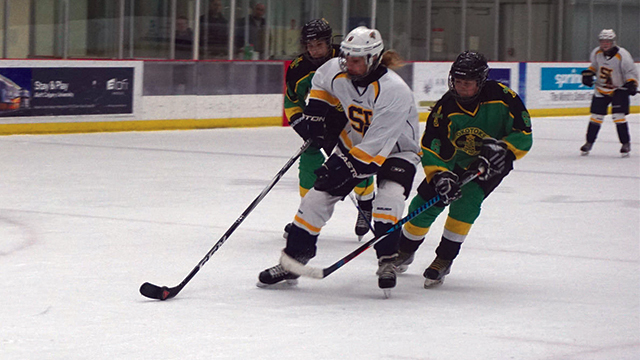 "Hockey is my escape from the pressures that come with being a teen today... no social media, no boys, just me and my skates. There is nowhere that I am happier than on the ice with my teammates. My family, my coaches, and the community have made sacrifices for myself and others to be able to play this game."
In addition to her hockey activities, Boutin is an active volunteer in her community. She helps out at a senior centre and her school, and also helped prepare a meal and serve it at the Mustard Seed in Edmonton.
Rodak, also 14, is currently a goaltender for the Bantam A Hawks in Calgary.
"I am very excited to be a part of the second annual Global Game," she said. "Hockey to me isn't just a game, it's about making lifelong friendships and having fun. Some of my strongest friendships have been made in my early years of Novice and Atom hockey and have continued into Bantam girls hockey. I've been so lucky to be playing with such amazing teammates and coaches who have helped me grow and develop my hockey game and life in general. I can't wait for the amazing experiences and many lifelong memories that I will make at the Global Game 2017."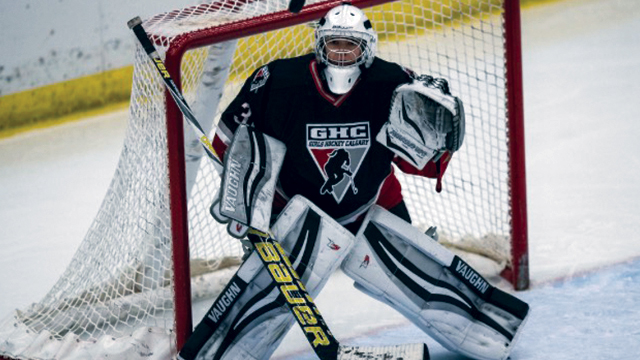 Photo credit: J. Ashley Nixon Photography
Rodak also believes in giving back to the community, volunteering as a Goalie Mentor for two female goalies in the Crowfoot association in Calgary.
---
About the Global Game
The Ontario Women's Hockey Association, in partnership with Hockey Canada and the International Ice Hockey Federation, is hosting the Global Game February 18-19 in Toronto. The Global Game embodies the spirit of enjoyment, teamwork, and collaborating with those from diverse backgrounds. This unique game starts on Saturday and will be played in 28 different countries before being handed off to Canada to play the final segment of the game. A cumulative score is kept across all 28 countries between Team White and Team Blue with a winner being declared after the Canadian portion of the game. The goal this game is to unite all females currently playing hockey as one global family.
Two teams comprised of participants from across Canada will compete for Team White and Team Blue in the Canadian portion of the Global Game. Alberta selected two players - one forward and one goaltender - to represent the province at this event. Participants spend the weekend in Toronto participating in skills clinics, listening to guest speakers, visiting the Hockey Hall of Fame, as well as participating in the main event, the Global Game.
---
Hockey Alberta is proud to unveil a new section at hockeyalberta.ca. Home Ice Feature stories will focus on interesting stories about the individuals and groups who make a difference within the hockey community in Alberta. If you have a suggestion for a Home Ice Feature story, email [email protected].