Hockey Alberta is proud to announce the appointment of Bram Stephen and Carla MacLeod as the Head Coaches of Team Alberta for the 2016 U16 Male and U18 Female programs.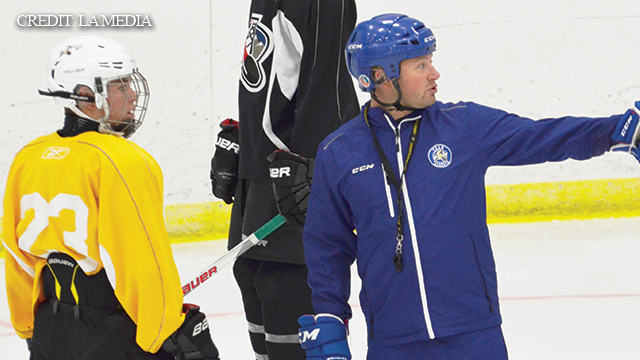 Stephen moves into the head coach position after serving as an assistant coach for the gold medal-winning U16 squad in 2015. He's served as the Head Coach of the Grant MacEwan Men's hockey team since 2012, and was named the ACAC men's hockey Head Coach of the Year for the 2012-13 season. Stephen has been active in both the Team Alberta and Team Pacific programs since 2008.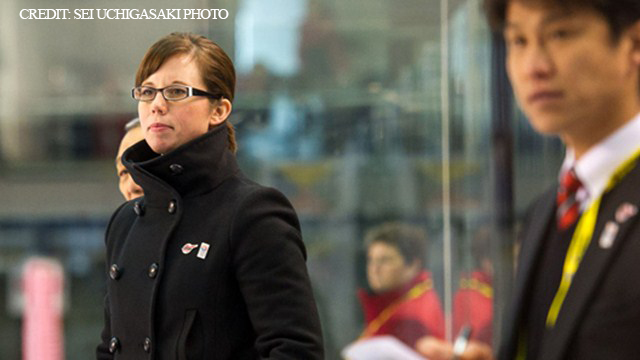 MacLeod also comes into the head coach position with the U18 program after serving as an assistant coach in 2015. She's currently the head coach of the Female Prep team at the Edge School for Athletes in Calgary, and also served as an assistant coach for Team Japan at the 2014 Olympics in Sochi, Russia. A former member of Team Alberta, MacLeod's decorated playing history includes a pair of Olympic gold medals with Team Canada in 2006 and 2010.
"We're very happy to have both Bram and Carla back with Team Alberta in 2016," said Mike Kraichy, manager of Team Alberta. "Both have shown a lot of growth in a short-term competition coaching role, and it's exciting to see two former assistant coaches move into head coaching positions."
The U16 Male Program is the third stage of the development and identification process to select a roster for Team Alberta to compete at either the U16 Western Challenge or the Canada Winter Games. The Games are held every four years, with the next event set for 2019 in Red Deer. Players in the U16 Male program will be challenging for the opportunity to compete on one of the three teams that represent Canada each year at the World U17 Hockey Challenge.
The High Performance U18 program works towards identifying the top 20 female players in Alberta, who will comprise Team Alberta U18 representing the province at the National Women's Under 18 Championship or the Canada Winter Games. Making this team is the pinnacle of female amateur hockey in Alberta, and a major lifetime highlight for the players.