RED DEER - Are you a member of the board or executive with a Hockey Alberta member minor hockey association, club team or registered program?
Is your organization looking for answers on how to deal with the fast-paced changes in our sport and society?
There is still time for to register to attend the 2019 Hockey Alberta Annual General Meeting and Hockey Conference, with Matt Symes set to deliver the keynote address. The Hockey Conference runs Friday evening and Saturday morning on November 22 and 23, with the AGM set for 2 pm on November 23 in Red Deer.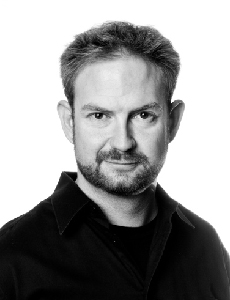 Matt Symes is a founding Partner at Symplicity Designs. Over the last decade, he has helped introduce more than 350 organizations to the Principles, Methods, and Tools of Performance Excellence. Over the last six years, he has guided the deep transformation of numerous organizations in all sectors. Matt has led the successful transformation of companies as large as $30 million in revenue to as small as a two-person, $250,000 PR firm. Matt has also worked to help Government improve and co-led Symplicity's largest and longest transformation with the Francophone education sector in New Brunswick
Symes will also present on Saturday morning with a leading change workshop, followed by a session on complaint handling and policy development, led by Steve Indig.
Indig began his career with the Sport Law & Strategy Group in 2003 immediately after being called to the bar as a lawyer. Steve has had the opportunity to work with over 650 national, provincial, and local sport organizations providing consulting and legal services related to governance, employment, contracts, policies, disputes, and privacy. He is a regular guest speaker and presenter at AGMs, conferences, and workshops, and also acts as a mediator and adjudicator. During the early years of his career, Steve was certified by the NFL, CFL, MLS, and FIFA to represent professional athletes as a sports agent. He continues to be involved in sport as an athlete in swimming, hockey, basketball, softball and golf.
---
For more information on the Hockey Alberta Annual General Meeting, go to hockeyalberta.ca or email Michelle Skilnick at [email protected]