SLEDGE HOCKEY DEVELOPMENT FOR PLAYERS AND COACHES - SEPTEMBER 21
Hockey Alberta is kicking off the 2019-20 season with a two-day Sledge Hockey Player Development Camp at the Gary W. Harris Canada Games Centre in Red Deer on September 21-22. Along with the player camp, there will be a sledge hockey specific Coach 2 clinic offered for those who coach in the game. PLAYER REGISTRATION > | COACH REGISTRATION >
---
SHORT CALL TO ACTION FOR KRAFT HEINZ PROJECT PLAY
Submit your nomination now for the Kraft Heinz Project Play where you can win $250,000 to build or upgrade a recreational facility for your community. Three runner-up communities will also win $25,000. Nominations close September 22. Go to KraftHeinzProjectPlay.com to nominate your community now!
---
REGISTRATION NOW OPEN FOR THE 2019-20 NHL/NHLPA FIRST SHIFT PROGRAM
The First Shift is a truly unique experience for new-to-hockey families, designed to help your child fall in love with hockey before you buy all the gear. The six-week learn to play program focuses on having fun while learning basic skills. INFO > | REGISTER >
---
GLENCROSS INVITATIONAL RODEO CHARITY ROUGHSTOCK RAFFLE
The Glencross Invitational Charity Roughstock Event is giving you the chance to win this 2019 GMC Sierra 1500 Truck with the elevation package. Tickets are $100 and can be purchased by visiting the Hockey Alberta office or calling 403-342-6777. Proceeds support the Ronald McDonald House® Central Alberta and the Hockey Alberta Foundation Every Kid Every Community program.
---
CELEBRATE THE GAME WITH IIHF GIRLS' HOCKEY WEEKEND!
World Girls' Hockey Weekend will celebrate the female game from coast to coast to coast - and beyond - Oct. 4-6. Will you join the party? Get your event registered now! DETAILS >
---
INTRO TO HOCKEY MODEL FOR 2019-20 SEASON
Are you ready for the Intro to Hockey Model for the upcoming season? Check out the guidelines and playing rules for all players, ages 5-8 years. DETAILS >
---
HOCKEY ALBERTA SHOPPE - 15% OFF BACK TO SCHOOL SALE!
Get fixed up with some new gear as the school year begins! Use the code "BTS15" to receive 15% off all Hockey Alberta branded clothing! SHOP NOW >
---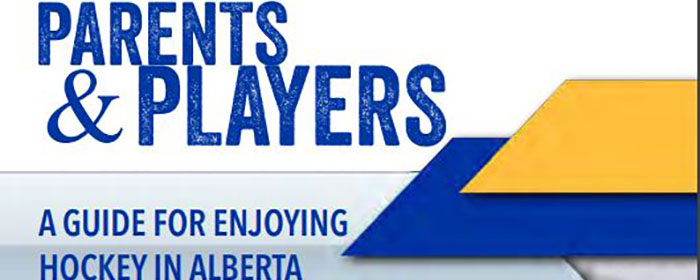 PARENTS & PLAYERS GUIDE FEATURE - COACHING NUTRITION
Coaching happens on and off the ice, so how does one coach healthy food choices? Coaches have the ability to foster a culture of healthy eating within a team setting. INFO >
View the Coaching Nutrition information in our Parent Guide!
---