U13 AA Female Head Coach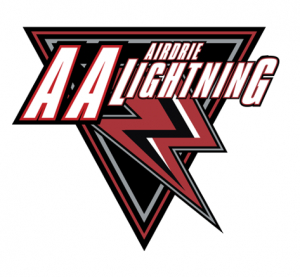 Head Coach Female U13AA
Airdrie Minor Hockey Association (AMHA) is growing rapidly and has an immediate need for a Head Coach for each of our U13AA Female team beginning in the 2023-24 season.
Responsibilities
Attend and run the Spring ID Camps to be held in April and May of 2023
Evaluation and selection of the best players available to play on the U13AA/U15AA Female Lightning
Lead and plan team practices (2 to 3 times per week) that build skills and reinforce the learning process.
Develop game plans and lead game day coaching activities.
Lead and support in developing, teaching, and instructing the athletes in conditioning, on-ice technical skills and leadership qualities on and off the ice.
Be a role model by setting a good example for players and showing respect for coaching staff, parents, opponents, and officials.
Build player confidence and self-esteem.
Have a consistent disciplinary policy for players, appropriate to the age level and communicate to both players and parents to set expectations.
Attend all scheduled AMHA coach meetings and seminars.
Uphold the AMHA policies and procedures.
Adhere to AMHA ice time policy and understand the benefit of a balanced line-up regarding overall team play, moral, self-esteem and confidence in players.
Expectations
Always represent AMHA in a professional and personal manner that reflects positively upon the organization.
Treat players with respect and deliver good and properly timed feedback.
Continue to upgrade coaching skills through various forms.
Abide by AMHA dress code recommendations and have coaching staff wear AMHA apparel for practices and games - no other organization or club shall be represented while participating in a AMHA event.
Be responsible for players at arenas, hotels, and team functions.
Be a teacher first and focus on teaching skills and logical progression and it applies to the game.
Qualifications
Hockey Alberta Development 1
Checking Skills Course
Respect in Sport Activity Leader
Have a clear Vulnerable Sector Criminal Record Check
We Offer
Paid Honorariums
Paid Coach Certification Upgrades
Please forward your coaching resume to Jenna Wood or Chad Barton by March 31, 2023.

Jenna Wood - [email protected]
Chad Barton - highpe[email protected]
Contact Details
Organization: Airdrie Minor Hockey Association
Contact: Cindy Kunitz
Email: [email protected]
Phone: 403.912.2680
Application Deadline
March 31, 2023
---