Senior Manager, Finance and Risk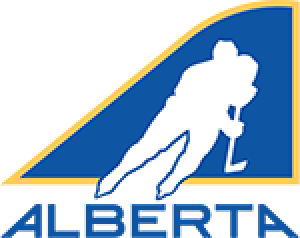 The Senior Manager, Finance and Risk position is responsible for leading the day-to-day operations for Hockey Alberta and Hockey Alberta Foundation's financial processes and enterprise risk management.
This position leads all processes for budgeting, forecasting, reporting, audits, payables, receivables, fund management as well as processes for risk identification and management.
Leading staff in establishing and implementing financial and risk processes, this position is responsible for identifying efficiencies and ensuring organizational accountability is in place.
This is a full-time position based out of our head office in Red Deer at the Gary W. Harris Canada Games Centre at Red Deer Polytechnic under the direction of the Director, Corporate Services. Hockey Alberta is an equal opportunity employer. We are committed to creating an inclusive and diverse environment that provides opportunities for all.
---
JOB RESPONSIBILITIES
Organizational Leadership
Responsible for the delivery of organizational Objectives and Key Results (OKRs) as assigned.

Manage and lead all functions, staff and volunteers, within Finance and Risk, including the performance management of all employees within your defined area.

Engage all employees to provide input into the development of the organization's capital and operating budget and to activate on business plan objectives as assigned.

Provide oversight on all activities and functions implemented and/or delivered under the leadership of Finance and Risk.

Act as a liaison to Hockey Canada on any relevant topics, as necessary.
Finance
Accountable for all aspects of budgeting, forecasting, reporting, audits, chart of accounts, payables, receivables, credit cards, volunteer T4As, fund management, and review of participant fees.

Manage the organizational cashflow and

monitor the use and sustainability of all Investments and Funds (Strategic, Donation, Technology, Facility).

Oversee expenditures, stringent financial controls and prudent financial decision making.

Responsible for reconciliation and filing of GST with Revenue Canada.

Support to the organization on the application and accountability of grants.

Lead the coordination and reconciliation process for Hockey Alberta's AGLC activities.

Financial support to all aspects the Hockey Alberta Foundation.
Enterprise Risk Management
Responsible for the leadership, innovation, governance, and management necessary to identify, evaluate, mitigate, and monitor the organization's operational and strategic risk

.

Ensures the organization's risk management policies and strategies are in compliance with applicable regulations, and strategic priorities of the business.
QUALIFICATIONS & KNOWLEDGE
Degree in Finance or Accounting with a CPA designation including audit experience.

7+ years of experience in a professional office setting.

Strong technical skills in ASPE and internal controls.

Demonstrated experience in Enterprise Risk Management.

Knowledge and experience in areas of office administration or other related disciplines, including finance software, Microsoft Office, and Internet tools/ web applications is an asset.

Must have valid driver's license; access to personal transportation is an asset.

Exceptional communication and organizational skills are essential to work in this busy "team" environment.

Ability to lead, communicate professionally and build relationships with volunteers and clients.

Strong interpersonal skills to interact with individuals positively and diplomatically,

Ability to work under pressure and prioritize accordingly and/or multi-task to meet various deadlines.

Ability to be creative, facilitate change, develop, and implement yearly budgets and respect policies and procedures.

Understanding of the business of sport.
WHAT WE OFFER
Based on Hockey Alberta's Compensation Policy, the salary range for this position is $73,622 - $98,276 (relative to the successful applicant's education, skills, and experience).

Upon completion of the six-month probationary period, you'll be enrolled in Hockey Alberta's comprehensive benefits plan.

Two weeks vacation annually, with incremental increases based on years of service as per Hockey Alberta's Time Off Policy.

Hockey Alberta offers a flexible work environment.

Professional development opportunities to enhance individual skills and knowledge.

Upon completion of two full years of employment, you'll be eligible to participate in Hockey Alberta's RRSP plan with matching contributions from Hockey Alberta as per the Staff Benefits Plan.
---
TO APPLY
Please submit your resume and cover letter to Hockey Alberta via email to [email protected].
Attention: Mike Klass, Director, Corporate Services
Applications will be accepted until Sunday, September 24, 2023, at 11:59 pm (MT). Only those selected for an interview will be contacted.
---
ABOUT HOCKEY ALBERTA
Hockey Alberta is one of 13 member branches of Hockey Canada and takes an active part in setting national policy. Hockey Alberta is the Provincial Sports Organization and governing body for organized amateur hockey in the Province of Alberta, encouraging competition on both a competitive and recreational level for those who enjoy hockey for the sportsmanship, skill and enjoyment it can provide.
VISION:
Hockey for Life
MISSION:
To create positive opportunities and experiences for ALL PLAYERS through innovative leadership and exceptional service.
VALUES:
Integrity – Do the right thing for the right reasons
Community – Make a difference for all Albertans
Collaboration – Work together, win together
Innovation – Be curious, courageous, creative
Passion – Fuels our why, drives our what


Contact Details
Organization: Hockey Alberta
Contact: Mike Klass
Email: [email protected]
Application Deadline
September 24, 2023
---