Program Assistant, Paralympic Sports Association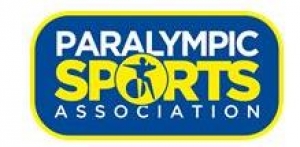 Job purpose
The Program Assistant position is a part time, casual position with hours averaging around 10 hours per week, but ranging from 5 to 20 on any given week. The Program Assistant will be primarily responsible for program delivery of our Sledges in Schools program, but may be asked to help out with various PSA programs and events, and some office administration duties. Please visit the PSA website for more information on the history and programs of the organization: www.parasports.net.
The posting will remain open until the successful candidate is found
Duties and responsibilities
The Program Assistant is the face of the organization during Sledges in Schools program delivery and as such, it's imperative that the successful candidate be professional, and comfortable interacting with participants, School Educators and partners of the organization. Maintaining relationships and communicating effectively and efficiently is key.
The responsibilities of the Program Assistant include daytime, evening and weekend work, and flexibility in your personal schedule is ideal. Students or those with multiple jobs are welcome to apply, provided we can work together to create a schedule that will work for us and your other commitments.
The successful candidate will work in a fast paced environment, working within a team and individually with minimal supervision. The ideal candidate will need to be a problem solver, and be well organized.
Responsibilities include, but are not limited to:
 Loading, unloading, and transporting sledge hockey equipment
 Delivering introductory sledge hockey sessions to kids and youth
 Communicating with the Program Coordinator and School Educators
 May include administrative duties and using social media
Qualifications
The Program Assistant will have some experience working with kids and/or people of various abilities in a sport and recreation environment. Completion of, or working towards a degree in any of the following areas of study will be considered:
 Disability Studies, Physical Education, Kinesiology, Recreation Studies.
Other qualifications include:
 Must have regular and consistent access to a vehicle
 First aid and CPR an asset
 Schedule flexibility
 Good knowledge of Microsoft Office applications including Word, Excel, Outlook, PowerPoint
 Well organized
 Excellent written and oral communication
 Ability to work in a fast paced environment with minimal supervision
 Be a self-starter and problem solver
 Ability to multitask
 Be technologically and social media adept
 Willingness to learn
 Ability to prioritize
 Compassion and patience
 Background and passion for hockey or adapted sports
 Must have a professional attitude and demeanor
Working conditions
The position requires daytime, evening and weekend work. The position involves working in a variety of environments including but not limited to an office, the outdoors in all seasons, gymnasiums, ice rink, fitness and sports facilities, and more. The position involves a fair amount of driving your own personal vehicle in all seasons and conditions, for which you will be reimbursed for. A good working vehicle, and keeping a vehicle in good working condition is a condition of employment.
Physical requirements
The position is physically demanding and requires that you be able to transfer individuals into and out of adaptive equipment (with the use of assistive devices), lift and transport equipment to and from various locations, perform maintenance on equipment, and other physical duties as required.
Contact Details
Organization: Paralympic Sports Association
Contact: Amy MacKinnon
Email: Amy@parasports.net
Application Deadline
November 30, 2018
---