Manager - Scheduling & Technology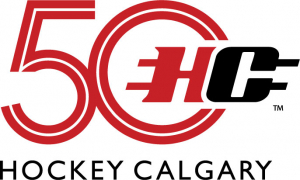 COMPANY OVERVIEW
Hockey Calgary is a member of Hockey Alberta and is the governing body for all minor hockey in Calgary from U7 to U21 (ages 4 to 21). Hockey Calgary is the largest Minor Hockey Association in Alberta and one of the largest in North America. Hockey Calgary has 20 member organizations with over 13,000 players, 3,000 coaches and 1,200 officials. Hockey Calgary prides itself in finding ways to grow the game and ensure a positive and fun experience for everyone involved.
DESCRIPTION
The Manager - Scheduling & Technology is responsible for the management and allocation of all ice under Hockey Calgary contracts and the preparation of league schedules. They will allocate Hockey Calgary contract ice in an equitable manner, adapting to shifts in player demographics and balancing the expectations of Member Associations while ensuring ice usage is optimized to ensure fairness and transparency. Working closely with technology partners they will review and update all web applications in compliance with regulatory requirements and resolve all user issues. In this role they will execute their duties with a high level of integrity and competency, promoting a positive image of Hockey Calgary with Member Associations, community stakeholders and key business partners.
KEY RESPONSIBILITIES
Ice Management
Verify ice permits from the City of Calgary and investigate significant variances

Review ice contracts from private and community facilities and communicate any concerns

Create a master schedule of all Hockey Calgary contract ice for use during scheduling and ice allocations

Ensure all unallocated ice is cancelled in accordance with terms and conditions

Update Hockey Calgary Ice Allocation Model with current season information and communicate subsidy to those Member Associations that qualify

Allocate ice to Member Associations in accordance with the Ice Allocation Model and upload into the HC Scheduler

Coordinate internal ice requirements for clinics, development programs and special events.

Confirm requirements for community outreach programs

Secure supplemental ice from Member Associations and private/community facilities for Esso Minor Hockey Week and City Championships
Scheduling
Prepare schedules for Elite and Recreational hockey leagues under the jurisdiction of Hockey Calgary

Coordinate ice for the Calgary teams that participate in the Alberta Elite and Alberta Female Hockey Leagues

Manage scheduling of interlocking games for teams participating in leagues outside the jurisdiction of Hockey Calgary and integrate with the intra-league schedule

Communicate ice requirements to Community Member Associations Schedulers for seeding and regular season games

Auto-schedule seeding and regular season schedules for Community tiered leagues

Prepare schedules for Esso Minor Hockey Week and City Championships

Export all league, Esso Minor Hockey Week and City Championship games for submission to Central Region Referees' Committee for assigning
Technology
Liaison with web developer, coordinate the release of new development and review existing web applications for areas of enhancement and compliance with regulatory requirements

Create and circulate Hockey Calgary user accounts

Support all users of the Hockey Calgary web applications

Liaison with IT Manager regarding changes to Hockey Calgary Office365 accounts

IT asset management and disaster recovery plan
Operations
Provide guidance and support to Member Associations, Councils, Governors and League Chairs as it relates to areas of responsibility (ie: scheduling & technology).

Create Seasonal Timelines and Important Dates for Elite, Community and Recreational hockey councils.

Update Hockey Canada Registry (HCR) with team names and import into the HC systems.

Review and approve tournament sanction requests in accordance with internal policies and procedures.

Export all local tournament games for submission to Central Region Referees' Committee for assigning.

Ensure all game sheets for sanctioned tournaments are entered and uploaded in compliance with regulations
­­­­­­­­­QUALIFICATIONS
Proficient with Microsoft 365

Good understanding of database technology and adept at data import and export processes

Able to establish priorities and organize daily workload with minimal direction

Strong analytical and problem-solving skills

Excellent written, verbal and electronic communication skills

Must work well in a team environment

Willingness to work flexible hours, including evenings and weekends

General knowledge of the Hockey Calgary structure
BENEFITS
Casual dress

Dental and Extended Health Care

On-site parking

RRSP match

Wellness program
Please send your resume and cover letter complete with salary expectation to Kevin Kobelka, Executive Director. We thank all applicants for their interest in joining our team however we will only contact candidates selected for an interview.
·
Contact Details
Organization: Hockey Calgary
Contact: Kevin Kobelka
Email: [email protected]
Phone: 403-245-5773 x 201
Application Deadline
May 16, 2021
---