[U18 AA Female] Head Coach - Calgary Fire U18 AA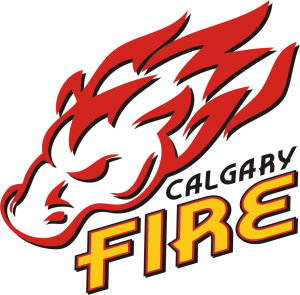 Girls Hockey Calgary Association (GHC) is now accepting applications for three (3) available positions of Head Coach, Calgary Fire U13 AA for the 2023/2024 season.
Successful candidates should have demonstrated strong coaching experience and strong hockey knowledge; demonstrated understanding of development standards and motivational tactics for elite female athletes; demonstrated ability to promote positive and safe culture behind hockey with the eagerness to build a strong community.
THE ROLE
Responsibilities of the position include:
Serve as Head Coach for Calgary Fire U18 AA team for the 2023-24 minor hockey season;
Maintain a highly structured and positive hockey environment;
Select qualified assistant coaches, team manager, and other team personnel as needed;
Design and run practices that are relevant, appropriately-structured and promote learning;
Prepare for and attend all home and away games, including out-of-province
games/tournaments;
Liaise with skill development personnel on required player development skills sessions;
Work with Calgary Fire Directors, Divisional Director and Coaching Development personnel;
Ensure players and team staff represent Calgary Fire and its governing bodies in a respectful
and appropriate manner at all times and ensure all policies and standards are met.
COMPENSATION
Successful applicants will receive an honorarium designed to help cover expenses incurred relating to their coaching obligations and more.
ABOUT THE CALGARY FIRE
The Calgary Fire AAA/AA Female Hockey stream is Calgary's elite female franchise, governed by Hockey Calgary and operated by Girls Hockey Calgary Association (GHC). We are the largest AAA/AA female hockey program in Alberta. Our teams compete in the Alberta Female Hockey League (AFHL), which is home to 48 teams at the U18 AAA, U18 AA, U15 AA and U13 AA levels.
GHC is one of fourteen host associations around the province. We are deeply committed to the growth of AAA/AA female hockey and have supported and celebrated the development of female athletes in our city for more than 30 years. For more information on GHC, please visit girlshockeycalgary.com
Contact Details
Organization: Girls Hockey Calgary
Contact: Spryng Kubicek
Email: [email protected]
Application Deadline
June 15, 2023
---