[Request for Quote] Goaltending Evaluators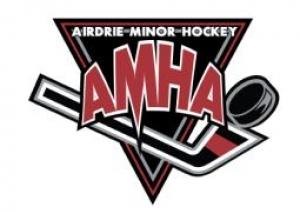 REQUEST FOR QUOTE
Airdrie Minor Hockey Association is soliciting bids to establish a vendor contract for the supply of qualified, independent, and objective goaltending evaluators along with any necessary evaluation equipment for the following streams:
Atom Competitive Travel;
Peewee AA and Competitive Travel;
Bantam AA and Competitive Travel; and
Midget AA and Competitive Travel.
AMHA's intent is to provide a fair and impartial assessment of goaltender candidates' total hockey skills during the available evaluation ice sessions to ensure that candidates have a reasonable opportunity of being assigned to a team commensurate to their skill level. Furthermore, AMHA is intent on doing this through a professional and defensible process.
The length of the contract will be for one (1) year with the opportunity for extension.
All inquiries are to be directed to the attention of:
Natasha MacDonald
AMHA Goaltending Committee
Telephone: 403-973-5005
Email: info@airdriehockey.com
The deadline for quote submissions is: Monday, July 29, 2019, at 12 pm.
The full Request for Quote document, and submission requirements, can be viewed on the Airdrie Minor Hockey Association website:
https://www.airdriehockey.com/
Contact Details
Organization: Airdrie Minor Hockey Association
Contact: Natasha MacDonald
Email: info@airdriehockey.com
Phone: 403-973-5005
Application Deadline
July 29, 2019
---