Coordinator, Member Services (Contract Position)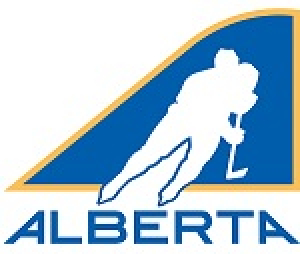 Location: Red Deer, Alberta
Minimum Education: Diploma or Degree
Application Deadline: October 30, 2020
Minimum Experience: 2 years
Job Type: Contract – 10 months
Hockey Alberta is looking for an innovative and collaborative individual to join our team in the position of Coordinator, Member Services. The successful candidate will demonstrate integrity, possess a positive and enthusiastic attitude and be open minded and attentive to the changing environment and needs of Albertans.
This is a 10 month contract position based out of Red Deer, AB and will extend until September 2021. Under the direction of the Manager, Member Services, this position is responsible for leadership/support in Team & Player registration, insurance areas and general administrative support.
---
About Hockey Alberta
Hockey Alberta is the governing body for organized hockey in the province of Alberta and a proud member of Hockey Canada. Hockey Alberta is a dynamic, non-profit, provincial sport organization, with a vision of Hockey for Life. We have remained a volunteer supported organization that formed over 110 years ago. Hockey Alberta has over 400 members which includes the minor hockey associations and club teams that serve our over 90,000 participants. Our head office is located in Red Deer, and we also have regional offices in Grande Prairie, Lloydminster, Medicine Hat, Edmonton and Calgary.
---
Areas of Focus
Coordinate Member Invoicing
Coordinate Hockey Canada Insurance Program
Lead Minor Administration Committee
Lead Junior B/C Male Committee
Lead Sledge Hockey Committee
Administer Hockey Alberta Appeals Process
Support to Member Services
General administrative support to organization
---
Qualifications
Post-secondary degree or diploma in Kinesiology, Recreation Administration or an equivalent combination in training, experience and/or
Self-starter, with strong interpersonal and organizational skills
Ability to effectively handle numerous tasks with tight deadlines
Computer literacy
Strong hockey knowledge
Ability to work with and lead volunteers
Effective organizational and time management skills
An understanding of the operations of a Local Minor Hockey Association will be considered
Hockey Alberta is an equal opportunity employer. We are committed to creating an inclusive and diverse environment that provides opportunities for all.
Salary is based on the Hockey Alberta Compensation Policy and principles relative to the successful applicant's education and experience.
Applications will be accepted until Friday, October 30th. Only those selected for an interview will be contacted. To apply, please send your resume and a cover letter to the following:
Contact Details
Organization: Hockey Alberta
Contact: Michelle Skilnick
Email: [email protected]
Application Deadline
October 30, 2020
---