[FSMH - Coach Dev] Coach Development Coordinator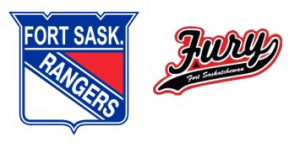 FSMH seeks Coach Development Coordinator
Coach Development Coordinator
Fort Saskatchewan Minor Hockey Association (FSMH) is seeking a dynamic, skilled teacher-based provider for the position of Coach Development Coordinator. Passion for the sport is paramount, along with a strong desire to grow our FSMH coaches. We are seeking a motivated leader to establish a strong program that provides common skills needed for our coaches to be successful, which makes our players successful founded on the "Coach the Coach" philosophy.
Role
The successful candidate will work with our Development Committee, Player Development Coordinator, and Goalie Development Coordinator to establish a robust coaching program. This program will be designed to help our coaches properly develop their hockey team based on the LTPD model. This role will act as a support to our FSMH teams and operate independent of the Rangers Athletic Club (RAC).
Responsibilities
This position requires, but is not limited to:
· Development of a unified program for ALL coaches to help with the consistent teaching of the game of hockey for all players on and off ice, including building better community citizens. Document to be created that outlines Coach duties and expectations.
· Help coaches align with the LTPD model as supported by the Development Coordinator.
· Help coaches align with the goalie development model as supported by the Goalie Development Coordinator
· Attend practices to ensure players are getting the greatest value out of practice (more touches, less idle time)
· Coordinate webinars/classroom session topics to help develop coaches (e.g., hosted by Hockey Alberta).
Specific focus for year 1 would include:
o Building a season plan (to be delivered in early October)
o Working on Foundational Skill Development – In Partnership with Player Development Coordinator (to be delivered in mid-to-end October)
o Running an Effective Practice (to be delivered by end of October/mid-November),
· Willingness to attend Alberta Hockey seminars and clinics as time permits.
· Assist in FSMH coach Interviews and coach selection as requested.
· Create annual coach evaluation process including mid-year feedback and end of year coach evaluation summary for each coach with reporting to FSMH.
· Be a mentor and available for any questions that coaches may have during the season.
· Duties as assigned.
Qualifications:
· Minimum Coach 2 Certification recognized by Hockey Alberta (High Performance preferred)
· Current Respect in Sport (Activity Leader) recognized by Hockey Alberta.
· Hockey Coaching experience is a requirement.
· Experience creating and implementing a Hockey Development Program is an asset
· A current Criminal Record Check
Skills:
· Excellent communication skills
· Excellent organizational and time management skills
· The ability to create rapport with FSMH stakeholders.
· Innovative thinker who can provide exciting new ideas to assist in continued coach development.
Service Expectations:
Prepare and communicate a preseason presentation for current and perspective FSMH coaches on coach expectations as well as what to expect from this role (5 Hours)
2. Support FSMH coaches in building a seasonal/post seasonal plan based on age level (5-10 Hours)
3. On-ice practice sessions as well as other communication methods (e.g., meetings, phone calls) to assist coaches with practice plan execution from September – November (30 hours)
4. Coordinate with Hockey Alberta and other outside agencies to request and host coaching clinics based on the needs of FSMH (2-3 Hours)
5. Assist with coach selection and evaluation process at all levels of FSMH, excluding RAC (20 Hours)
Liaise and collaborate with Development Coordinator and Goalie Coordinator about instruction being delivered by FSMH coaches (5 Hourrs)
Attend FSMH Board meetings; provide reporting and presentations on progress.
8. Other services which may be required from time to time, as requested and approved by the FSMH Executive (Time Commitment TBD)
Compensation:
A service agreement will be signed by both parties for a 10-month time period of June 2021 until March 31, 2022 with a renewable option. The service provider will invoice the Association as set out in the agreement. The service provider will be responsible for all expenses including tools and equipment (except for PEP gear which is owned by FSMH) unless otherwise approved FSMH.
Application Process:
Interested applicants should submit a letter outlining:
· Skill set summary including reasons why you are a strong candidate.
· Your ability to affect change within our organization.
· Draft proposal including suggestions and timelines for coach development programs/activities and associated costs.
· Salary expectations
Email applications to: FSMH co/ [email protected]
Application Deadline: May 7, 2021
Applications will be reviewed, and short-listed candidates will be advised by May 15, 2021 at which time a formal interview will be scheduled. References will be required from those candidates that are short listed.
Questions: Email: [email protected]
Contact Details
Organization: Fort Saskatchewan Minor Hockey
Contact: Pam Odynski
Email: [email protected]
Phone: 7803401835
Application Deadline
May 07, 2021
---