[Blumes] Associate Coach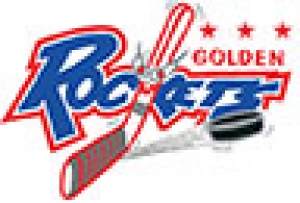 Golden Junior Hockey Society - Assistant Coach
Part-Time, 7-Month, Associate Coach, HC/GM Staff Appointment
The Golden Junior Hockey Society in Golden BC seeks an assistant coach beginning August 20, 2018 and ending March 28, 2019. The assistant coach's responsibilities include assisting the Head Coach and GM in all duties involved in running a competitive Junior B hockey program.
ESSENTIAL FUNCTIONS AND RESPONSIBILITIES:
On-site coaching in games and practices, including organization and implementation of daily practices
Plan and prepare for games
Contribute to strength and conditioning program, including one-on-one strength and conditioning work with student athletes
Provide support and encouragement to athletes
Ensure safety and well-being of student athletes
Serve as an effective role model for college-age students
Provide effective communication to head coach
Assist with day-to-day operations of the program including equipment management, laundry, and inventory
Perform additional duties as assigned; duties, responsibilities, and activities may change at any time with or without notice
QUALIFICATIONS:
Previous experience coaching and or/competing at the junior level is required
Strong attention to detail and a commitment to delivering
Must be organized, take initiative, and utilize strong time management skills
Proven ability to thrive in a fast-paced environment
Valid driver's license and cell phone required
Ability to travel for team practices, competition, and scouting in and out of province
Strong positive communication and interpersonal skills with all levels
Excellent oral and written communication skills
Ability to excel as a member of a diverse community
Familiar with Equipment and inventory management
KEY RELATIONSHIPS:
This position has significant interaction with high school and college student athletes and their families, as well as coaches and administrators.
WORKING CONDITIONS/PHYSICAL REQUIREMENTS:
Operates in ice rink, gymnasium, and training rooms. General open office and rink environment. Position involves sitting, movement, and occasional lifting up to 50 pounds in coaching and training situations. Frequent travel and early morning/evening/weekend work is required.
This is a Volunteer Opportunity, however, we will find you work in the field of your choice that will work around our schedule. As well, there is an opportunity to work at the rink as a part-time rink attendant as well. Rent and all team meals are covered.
Please contact the Head Coach and General Manager directly:
--
Jeremy Blumes, B.A., B.Ed.‎
Golden Rockets, KIJHL
Head Coach | GM
p. 4039994700
Contact Details
Organization: Golden Rockets, KIJHL
Contact: Jeremy Blumes
Email: jblumes@goldenrockets.com
Phone: 4039994700
Application Deadline
July 21, 2018
---