Alberta Built Skills Camps
BE ALBERTA BUILT
Hockey Alberta, through its Regional Managers, operates specialized player-development skill camps throughout the year.
These camps are open to male and female athletes, although ages eligible for a specific camp may vary depending on the camp and/or location. Each camp is focused on developing specific individual and team skills, and follow the principles of the Long Term Player Development (LTPD) model adopted by Hockey Alberta and Hockey Canada.
Every camp features:
ALBERTA BUILT Instruction: All instructors are Hockey Canada trained, and include Hockey Alberta staff, and WHL/ Team Alberta graduates.
ALBERTA BUILT Skills: Skills and tactics taught correspond to the LTPD model. The right skills at the right time for your child.
ALBERTA BUILT Locations: Camps are scheduled across the province, at arenas near you.
---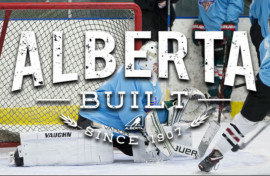 Aug 28
$399
2022 Super Skills Summer Camp - Calgary (Flames Community Arenas)
August 28-31, 2022
/
Flames Community Arenas
The Hockey Alberta Super Skills Summer Camp - Calgary will take place from August 28th – 31st, and will be held at Flames Community Arenas.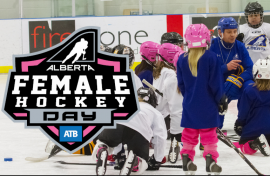 Jan 29
$15
2022 Female Hockey Day
January 29, 2022
/
Lloydminster Servus Sports Centre
Saturday, January 29 will mark the second ever Female Hockey Day in Alberta. Hosted in Lloydminster, the day will feature on and off ice development sessions for players of all ages – all to celebrate female hockey.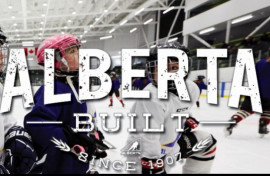 Aug 12
$299
2022 Female Skills Development Camp
August 12-14, 2022
/
Cardel Rec South - Calgary
Hockey Alberta's 2022 Female Skills Development Camp is an Alberta Built Skills program that features some of the top female hockey and skills coaches in the area, leading your female player through sessions that teach fundamental skills in a safe, fun, and positive atmosphere.