Athlete Skill Camps
Hockey Alberta, through its Regional Centres, operates specialized player-development skill camps throughout the year. These camps are open to male and female athletes, although ages eligible for a specific camp may vary depending on the camp and/or location. Each camp is focused on developing specific individual and team skills, and follow the principles of the Long Term Player Development model adopted by Hockey Alberta and Hockey Canada.
The following is a list of upcoming skills camps throughout Alberta. Click the links for more information about the camp and how to register.
---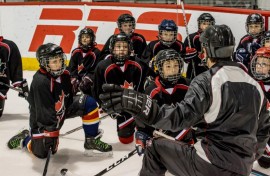 Aug 8
$499
Team Alberta Super Skills Camp
August 08-11, 2017
/
Trico Centre - Calgary
The Team Alberta Summer Super Skills Camp will be a week long summer development camp that will focus on player development both on and off the ice.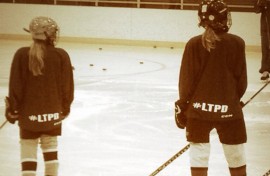 Apr 8
$200
Female LTPD Skills Camp
April 08-09, 2017
/
Coca-Cola Centre - Grande Prairie
Hockey Alberta's LTPD Camps focus on the development of hockey players through hockey specific training both on and off the ice, while also incorporating multi-sport activities to foster overall athleticism within a fun and enjoyable environment for the player.
No events available for this category. Please check back later!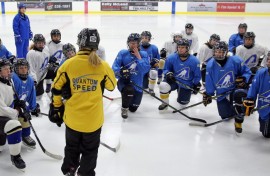 Mar 31
$180
Alberta Challenge Prep Camp
March 31 - April 02, 2017
/
Millwoods Rec Centre - Edmonton
Registration is now open for 2002 and 2003-born female athletes to take part in a PREP CAMP for the North regional selection camp for the 2017 Alberta Challenge. This will include 4 on ice and 4 off ice sessions.
Apr 3
2017 Spring Development Program
April 03 - June 11, 2017
/
Winsport & Great Plains Arenas
This skills program, in partnership with Hockey Canada, was developed to provide players with an opportunity to enhance their fundamental skills in a positive, learning environment.