July 11, 2019
---
SUMMER DEVELOPMENT CAMPS UNDERWAY IN RED DEER
Hockey Alberta's summer provincial development and evaluation camps continue this week in Red Deer, and run throughout the month of July. Camps include: Team Alberta U16 Male Provincial Camp, Officials Development Camp, Team Alberta U18 Female Summer Camp, U16 Female Summer Camp, and the AJHL Development Camp. MORE >
---
UNLOCK YOUR POTENTIAL WITH OUR ALBERTA BUILT SUMMER CAMPS!
Finish your summer strong with an Alberta Built Skills Camp offered by Hockey Alberta in August. Your young players can reach their potential at our Female Skills Camp in Calgary and/or Super Skills Camp in Red Deer, Calgary or Grande Prairie. INFO >
---
ALBERTA HOCKEY HALL OF FAME GALA TICKETS - 10 DAYS AWAY!
The 16th Anniversary Awards Gala & Hockey Celebration will take place on Sunday, July 21 at the Coast Hotel in Canmore. Get your tickets before they sell out! TICKETS >
Contact Erin Zatylny at 403-967-0064 with any questions or for sponsorship inquiries.
---
HOCKEY ALBERTA COACH CONFERENCE - ONE MONTH AWAY!
The 2019 Hockey Alberta Coach Conference is coming to Mount Royal University in Calgary on August 10-11. Prepare for the 2019-20 season with professional presentations from esteemed speakers and learn about the latest strategies, trends, and technologies. INFO & REGISTRATION >
---
REGISTRATION NOW OPEN FOR THE 2019-20 NHL/NHLPA FIRST SHIFT PROGRAM
The First Shift is a truly unique experience for new-to-hockey families, designed to help your child fall in love with hockey before you buy all the gear. The six-week learn to play program focuses on having fun while learning basic skills. INFO > | REGISTER >
---
MHA SAFETY LEAD TRAINING SESSION - SEPTEMBER 7
As part of ensuring a safe environment for players, Hockey Alberta is encouraging each of its associations to identify a person who is passionate about safety in the game to fulfil the role of the Safety Lead. As part of this role, Hockey Alberta will be providing a one day training session on Saturday, September 7 at the Hockey Alberta office in Red Deer. BULLETIN > | REGISTER >
---
INTRO TO HOCKEY MODEL FOR 2019-20 SEASON
Hockey Alberta has finalized the Intro to Hockey Model, which provides the general structural and administrative guidelines and specific playing rules for all players, ages 5-8 years. DETAILS >
---
POWER EDGE PRO - TRAIN LIKE CONNOR!
Minor Hockey Associations all around Alberta have been registering with PEP to develop their players in an efficient, productive, and professional manner. Is it a fit for your association? DETAILS >
---
HOCKEY ALBERTA FOUNDATION PARTICIPATING IN THE 2019 BIRDIES FOR KIDS PROGRAM
The Hockey Alberta Foundation has been accepted as a participating charity in the 2019 Birdies for Kids program. This fundraising program is designed so that the Hockey Alberta Foundation will receive 100% of every donation accepted on its behalf and allows for additional funding of up to 50% of the original donations made. Your donation will support kids in Alberta who would otherwise not have access to the game. DONATE NOW >
---
BOWDEN MHA SELLING MINI BOARD SYSTEM
Bowden Minor Hockey is selling their 12" Foam Rink Dividers. They are in excellent condition as they have only been used for 24 Initiation games plus three tournaments. They are asking $1500 for the set. If your association is interested in purchasing the boards, please contact Adam Willert by email at [email protected] or call 403-350-6346.
---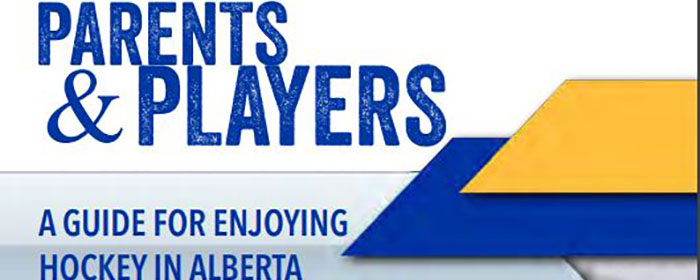 PARENTS & PLAYERS GUIDE FEATURE - BULLYING
Bullying is repeated, unwanted aggressive behavior by one or more individuals towards another. Check out our tips on how to keep children safe, identify bullying, and how to react when being bullied. INFO >
View the Bullying information in our Parent Guide!
---