North Central Impact Female Bantam Elite Head Coach & Female Midget Elite Head Coach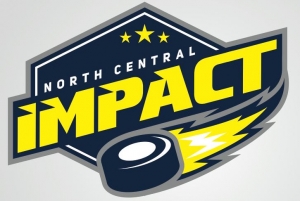 Leduc Minor Hockey Association is proud to offer the following supports to our Female Elite Coaching Staff:
· Paid Honorarium (Head Coach)
· Transportation, hotels and meals paid for travel games
· Reimbursement of required Coach clinics & supplemental clinics/seminars
· Coach development & mentorship initiatives
· On-ice support in the areas of offensive skill development, offensive skills tactics, defensive coaching, and goaltending development
· Dedicated, consistent practice schedule
· Technology supports for video review
· Athlete Development Supports including, but not limited to:
Ø Off-ice fitness expertise
Ø Professional Nutrition advice and education
Ø Athlete mental strength training
Applicants should be self-motivated, organized, dedicated, resourceful, able to work well in a team environment, and able to motivate team staff and players. Preferably, applicants will be knowledgeable in: coaching female athletes, skill development, offensive tactics, defensive strategies, system play, and bench management.
All Coaches are expected to have a minimum: NCCP Development 1, Checking Skills, and Respect in Sport. Applicants without specified coaching requirement(s) must be willing to complete these in the coming season. We endeavor to provide our athletes with skilled female coaches as part of the on-ice team staff.
Submit a coaching resume - including your coaching philosophy- and application form along with any supporting documents to Curtis Ferguson, Director Female Elite elitefemale@lmha.ab.ca Deadline: Friday June 22 /18. Visit www.lmha.ab.ca for more information and the application form
Contact Details
Organization: Leduc Minor Hockey Association
Contact: Curtis Ferguson
Email: elitefemale@lmha.ab.ca
Phone: (780) 903-0383
Application Deadline
June 22, 2018
---