Coordinator, Female Hockey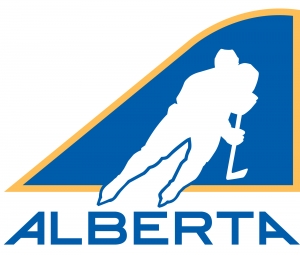 Hockey Alberta is inviting applications for the position of Coordinator - Female Hockey.
Under the direction of the Manager - Female Hockey, the Coordinator - Female Hockey will build and execute on a plan to grow Female Hockey in Alberta. The Coordinator works within a team environment and leads female hockey in Alberta by providing quality programs and service, leading grassroots initiatives, and liaising with Minor Hockey Associations (MHA) and Leagues. Primarily working alongside volunteers within Hockey Alberta, MHAs and Leagues, the Coordinator will lead by providing administration and support to programs that focus on female hockey.
This position at Hockey Alberta is an opportunity to work in a volunteer-based organization, with passionate people from across the province. If you are interested in working in a passionate and dynamic sporting environment, we encourage you to apply.
Job Description
The Coordinator - Female Hockey is involved in planning and implementing various initiatives related to female hockey, including the following areas of focus:
Female Hockey Development
Operation of player recruitment and development programs, including both Hockey Alberta and partner events
Implementation of female coach recruitment, training and development programs
Support to female officiating recruitment, training and development programs
Assist MHA's with the implementation of operational and administrative program standards.
Female Hockey Committees
Leadership and guidance to the Minor Female and Female ADM Committees, carrying out day to day administrative duties
Application and interpretation of Hockey Alberta Regulations, providing support to Teams, MHA's and Leagues
Assist with the effective and efficient implementation of the Alberta Female Hockey League
Coordinate the program application, assessment and evaluation processes for host MHA's.
High Performance Programs
Implement high performance programming aligned with the Female ADM and Hockey Canada's Program of Excellence philosophies
Operate the U16 Female Programs (Team Alberta Challenge, Alberta Winter Games, U16 Development Camp), including player and coach selection processes, team staff training, camp implementation and officiating program logistics
Support the U18 Female Program, ensuring continuity from the U16 Female Program.
Qualifications
Diploma or Degree in Kinesiology, Sport Administration or Recreation, or possess an equivalent combination of training, experience and/or education
Self-starter, possessing strong interpersonal, communication and organizational skills and able to handle numerous tasks with tight deadlines effectively
Computer literacy
Ability to work with and lead volunteers
Playing experience is an asset
General knowledge of hockey administration is essential
Past experience working on or coordinating programs or events will be considered an asset.
Salary and benefits are based on Hockey Alberta's Compensation Policy and Principles relative to the successful applicant's education and experience. This position requires the successful candidate to travel (mostly within Alberta) and does include evening and weekend work.
Applications will be accepted until Wednesday, March 28, 2018. Only those selected for an interview will be contacted.
To apply, please email your resume and a cover letter to the following:
Hockey Alberta
Attention: Kendall Newell
Email: jobs@hockeyalberta.ca
---
About Hockey Alberta
Hockey Alberta is the governing body for organized hockey in the province of Alberta and a proud member of Hockey Canada. Hockey Alberta is a dynamic non-profit provincial sport organization, with a mission to create positive opportunities and experiences FOR ALL PLAYERS. Hockey Alberta has over 400 member local minor hockey associations and club teams that serve over 90,000 participants between the levels of Initiation and Senior hockey. Hockey Alberta's workforce includes a volunteer core of close to 100 and a full-time administration staff of 28. Our head office is in Red Deer, Alberta, with regional offices in Grande Prairie, Lloydminster, Lethbridge, Edmonton and Calgary.
Contact Details
Organization: Hockey ALberta
Contact: Kendall Newell
Email: jobs@hockeyalberta.ca
Application Deadline
March 28, 2018
---