Athletic Therapist/Trainer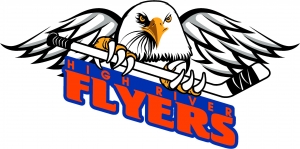 Our junior hockey program is seeking an Athletic Therapist/Trainer for the upcoming 2019/20 season. As the AT, you will be an integral member of the High River Flyers Hockey Club and work with the coaching staff to ensure the safety our of our athletes.
Key responsibilities include:
- athletic training and medical coverage during pre-season and regular season games and camps
- evaluation and assessment on player injuries to appropriate staff during games and day to day operation
- concussion testing
- maintaining a fully stocked medical kit
- coordinating with the Manager of Athletics on purchases of equipment and other supplies needed to operate the medical department
- supporting our equipment manager, where needed
Require qualifications
- First Aid
- Hockey Alberta Safety Person (HCSP) course
- Experience working with sports team and its athletes would be considered an asset
- Flexible to accommodate late evening and weekend practices and games
Please forward your cover letter, resume and proposal to info@highriverflyers.com. Only interested applicants will be contacted.
Contact Details
Organization: High River Junior Flyers Hockey Club
Contact: Vince Miller or Melissa Pryor
Email: info@highriverflyers.com
Phone: 403-336-7468
Application Deadline
June 15, 2019
---