Assistant Coach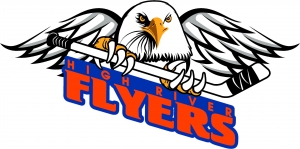 AThe assistant coach's responsibilities include assisting the Head Coach and GM in all duties involved in running a competitive junior hockey program in High River, AB. Key responsibilities include:
- on-site coaching in ore-season and regular season games and practices, under the guidance of the Head Coach
- plan and prepare for games, including away games
- provide support and encouragement to athletes
- ensure safety and well-being of athletes
- serve as an effective role model
- effectively communication to Head Coach, staff, players, and team members
- assist with day-to-day operations of the program, where needed
Key attributes include:
- previous experience coaching and or/competing at the junior level is required
- strong attention to detail and a commitment to delivering
- must be organized, take initiative, and utilize strong time management skills
- a proven ability to thrive in a fast-paced environment
- ability to travel for team practices, competition, and willingness to help with scouting, when available
- strong positive communication and interpersonal skills with all levels
Please send cover letter and resume to info@highriverflyers.com. Only potential applicants will be contacted by our Head Coach or GM.
Contact Details
Organization: High River Junior Flyers Hockey Club
Contact: Vince Miller or Melissa Pryor
Email: info@highriverflyers.com
Phone: 403-336-7468
Application Deadline
June 15, 2019
---