Your Donation Helps!
The Hockey Alberta Foundation relies on the generosity of donors across the province to help ensure that any child who wants to participate in hockey has the opportunity.
The Foundation has been accepted as a participating charity in the 2020 Birdies for Kids program. This fundraising program is designed so that the Hockey Alberta Foundation will receive 100% of every donation accepted on its behalf and allows for additional funding of up to 50% of the original donations made.
---

Donating is Easier than Ever!
Visit the Shaw Charity Classic Hockey Alberta Foundation donation page to donate online.
While the Shaw Charity Classic has been cancelled for 2020, Shaw is committed to continuing the tournament's legacy of giving.
In fact, Shaw has made it even easier to donate to the Hockey Alberta Foundation through its #ChipinforKids campaign.
The Hockey Alberta Foundation and Shaw invite you to #ChipinforKids by texting KIDS107 to 30333 to donate $10 and help us provide every child in Alberta the opportunity to play hockey. To make your contribution go further, Shaw will match the donation, and then the Shaw Charity Classic will add up to an additional 50 per cent of the matched total. Your $10 donation can grow into a donation of $30 to the Hockey Alberta Foundation.
.
If you'd like to donate by cheque, make your cheque payable to 'Calgary Shaw Charity Classic Foundation" and using the memo section to indicate 'Hockey Alberta Foundation' and mail to:
Calgary Shaw Charity Classic Foundation
Suite 1700, Bow Valley Square III
255 5th Avenue SW
Calgary, AB T2P 3G6
Help us improve the quality of life of Albertans through hockey and donate now >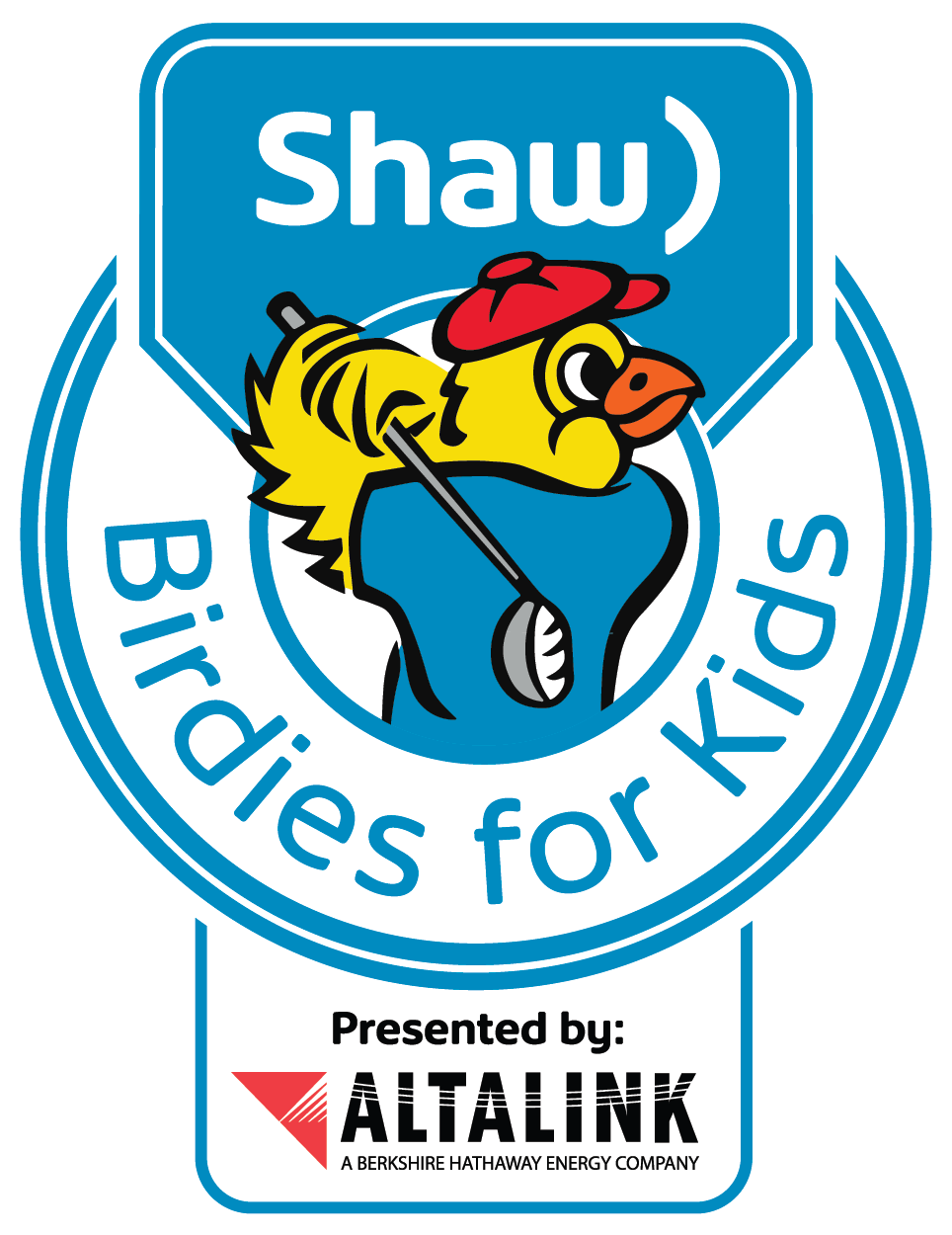 Shaw Birdies for Kids presented by AltaLink is a non-profit program run under the Calgary Shaw Charity Classic Foundation.